On-Demand Webinar
AI and the Board: Bias, Control and Trust
Learn about AI and advanced analytics trends transforming the insurance industry and how insurers can implement technology to mitigate risks.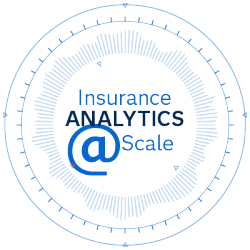 About the webinar
Insurance companies are awash in data.
But how do organizations create value while maintaining transparency and trust?
In this webinar, you'll learn about AI and advanced analytics trends that are transforming the insurance industry, including increased regulation, democratization of data and natural language processing.
Gain insight into how insurers and boards of directors are implementing this technology while mitigating bias from Marvin Pestcoe, a Board Member for Hamilton Insurance and Catalina Insurance.
You will learn about:
Risks when using advanced analytics, including artificial intelligence, machine learning and large language models.
The issues boards of directors face in managing advanced analytics.
Best practices in the adoption of advanced analytics.
Fitz Fitzgerald
Advisory Industry Consultant, Insurance, SAS
Jonathan Kalman
Founding Partner, Eos Venture Partners
Marvin Pestcoe
Board Member, Hamilton Insurance and Catalina Insurance