On-Demand Webinar
Insuring the World's Food Supply: How Analytics Is Changing Agricultural Insurance
Learn how insurers can stay competitive with advanced analytics for agricultural insurance.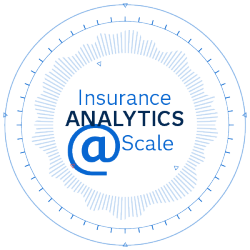 About the webinar
With recent global supply chain disruptions, extreme weather patterns and more, feeding the world's population is a growing concern.
Agricultural insurance plays an important role in this process.
In this webinar, you'll hear from SAS experts about the impact of advanced analytics on the agricultural insurance market and how SAS® technology can help insurers understand supply chain risks – from farm to fork.
Learn about one of the most complex insurance markets and gain practical insights on how analytics helps insurers anticipate risks and stay ahead of change.

You will learn:
How analytics creates a competitive advantage for insurers.
How dynamic pricing impacts insurance.
How analytics changes business models and about the resulting value created.
Fitz Fitzgerald
Advisory Industry Consultant, Insurance, SAS
Jonathan Kalman
Founding Partner, Eos Venture Partners
Dr. Lysa Porth
CEO, AIRM Consulting