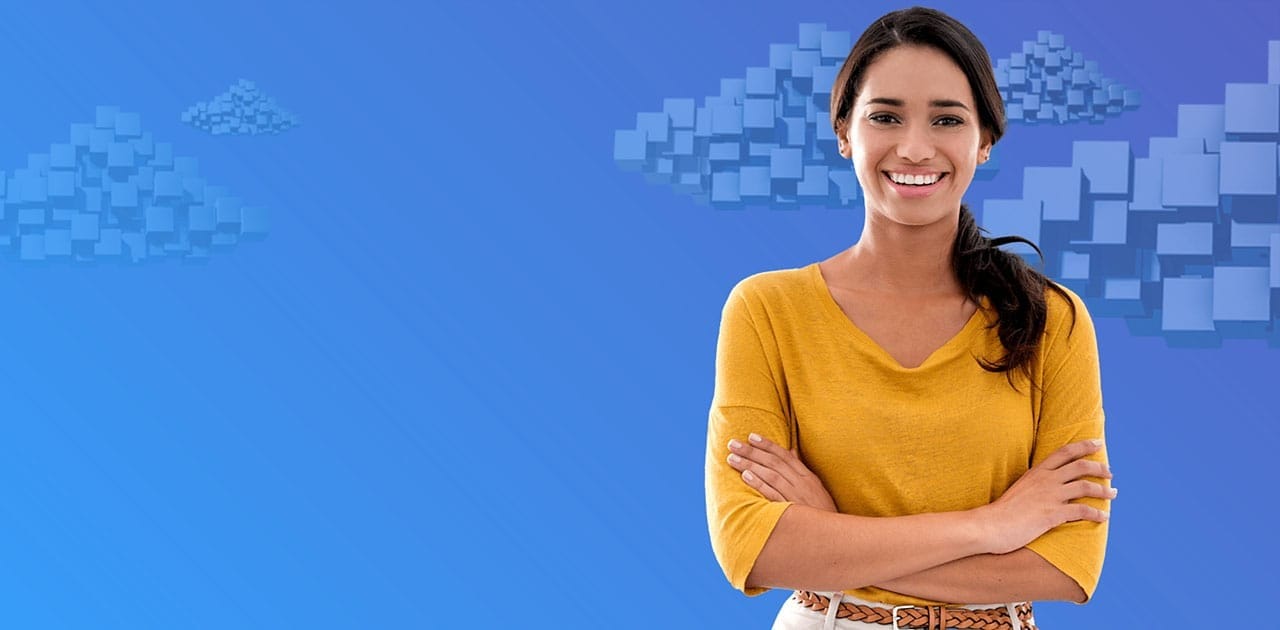 Fintech company's rapid growth leads to consistent cloud strategy
SAS® Viya® on SAS® Cloud gives auxmoney flexibility to grow quickly without overburdening its internal structures.

Secure, seamless data governance to keep pace with evolving business needs
auxmoney saves resources, gains flexibility and scalability with risk management in the SAS Cloud hosted on Microsoft Azure
Peer-to-peer lending – loans without banks – was the business concept auxmoney championed from its beginning in 2007. Today, auxmoney is no longer a P2P provider for personal loans in Europe, but a holistic digital platform for loans. Institutional investors – and auxmoney itself – invest in loans via the platform. While the company has grown and evolved over the last 15 years, its mission remains the same: Using unique risk models and digital processes, auxmoney improves access to credit and promotes financial inclusion.
When it comes to risk management, the fintech company has relied on SAS from the start. But the collaboration today looks very different than it did in 2007, according to Jitesh Surelia, Director of Oversight and Analytics, Credit Risk at auxmoney. The rapid growth of the organization can easily be seen in the Risk Management team. What began as a "team of one" with a single individual responsible for risk management has grown into a team of more than 20 dedicated staff members.
The Risk Management team has developed unique risk models over the years that enable auxmoney to assess creditworthiness in a differentiated manner and serve more people responsibly with loans – people who might otherwise be turned away by banks. Despite its growth, auxmoney intends to remain a lean, agile and modern organization.
---
SAS Viya provides a core, robust platform in continuing to enhance auxmoney's risk modeling and analytic capabilities. In addition, it forms a key part of an integrated cloud strategy.

Jitesh Surelia

Director of Oversight and Analytics, Credit Risk

auxmoney
---
Consistently in the cloud
In the area of IT infrastructure, there was only one strategy for Surelia's team – the consistent path to the cloud, with a core system like SAS. In the case of risk management, auxmoney decided to outsource the entire SAS operation. With SAS Cloud – SAS' managed service that is hosted on Microsoft Azure – auxmoney gets all the scalability, speed and security that Azure has to offer without worrying about provisioning containers and managing the cloud environment.
"The advantages are obvious," Surelia says. "If we need more capacity, we simply request it without having to worry about computer expansion, software upgrades and so on. We order, SAS delivers – and quickly."
A key benefit for auxmoney is the flexibility to grow quickly without overburdening its internal structures. Though auxmoney sees itself as a highly digitized company, which provides more than 70% of its loans fully automatically, it is not primarily an IT company. "That's why we leave the operations and management to those who naturally know the software best, and that's SAS," Surelia says.
Not limited to one programming language
IT specialists and data analysts are in short supply on the job market, and every analyst brings his or her preference for programming languages to implement analyses. At auxmoney, SAS is set as the primary language in risk management – but not exclusively.
"If colleagues prefer to program certain procedures in Python or in R, that's not a problem, because open source code can be easily integrated into SAS," Surelia explains. This is already the case with the existing SAS system and will become even easier with the migration to SAS Viya. The fact that SAS Viya is cloud-native also fits in with auxmoney's consistent cloud strategy.
auxmoney – Facts & Figures

€3.5 billion
in loans disbursed

Düsseldorf, Germany
headquarters

Governance and data security as strong arguments
Code from different languages and off-site operation – all in a highly regulated industry? "With SAS as an established system, we have the security of being able to achieve seamless data governance," Surelia says. "There are no compromises here."
In terms of data and failure safety, auxmoney sees the cloud solution as having a clear advantage. "A company of our size can never have the resources in the security area that Microsoft Azure has," Surelia adds. "This is another reason why we feel very comfortable with the SAS Cloud on Azure."
---
本文中所展示的成果取决于文中所述的特定场景、业务模式、数据输入和计算环境。每位SAS客户的体验都因其业务和技术特性而不同,请勿将本文观点视为通用观点。实际的成本节约、成果和效果最终取决于每位客户的实际配置和条件。SAS不保证每位客户都能取得本文类似的成果。SAS仅对SAS的产品和服务提供保证,请参阅SAS的产品服务质保条款,本文中提及的内容不能视为质保条款。客户可以按照合约商定的条款分享SAS软件实施项目的成功案例,相应的品牌和产品名称归属相应的公司所有。