4 razões pelas quais já não pode abdicar da Visualização de Dados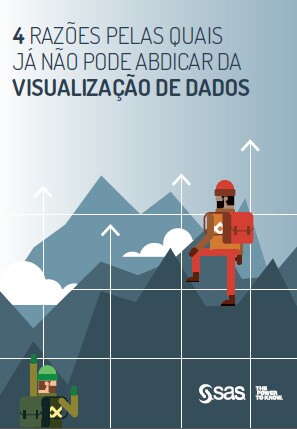 This event is no longer available for registration.
Yes, I would like to receive occasional emails from SAS Institute Inc. and its affiliates about SAS products and services. I understand that I can withdraw my consent at any time by clicking the opt-out link in the emails.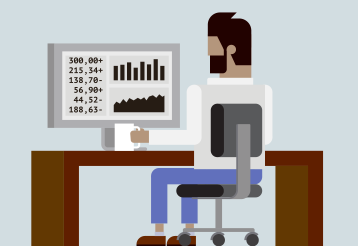 Os seus Dados, as suas Respostas

Os dados contêm todas as respostas.
Mas as respostas nem sempre se encontram facilmente. Compreenda os seus dados e transforme-os em informações de qualidade.
Faça download do e-book e encontrará exemplos concretos de casos de sucesso.

Observe os Dados

A Visualização de Dados não requer nenhum dom de clarividência.
A partir de hoje poderá conhecer e compreender fenómenos, até agora, escondidos nos dados.

Veja o vídeo
Quem usa o SAS Visual Analytics?

Organizações com casos de sucesso.
Os business analysts conseguem rapidamente processar grandes quantidades de dados, visualizar imediatamente as dinâmicas de evolução e criar novas ligações com um simples click. Consequentemente é possível melhorar notavelmente a capacidade de investigação dos dados e reduzir o período de individualização e mitigação de novas ameaças. "

Stefano Brusotti
Director
Telecom Italia Security Lab

O SAS Visual Analytics permite-nos, por um lado, adicionar às análises uma dimensão crucial, como a dimensão do cliente. Por outro lado, permite-nos organizar as informações e torná-las facilmente compreensíveis.
Desta forma torna-se possível ajudar os utilizadores a obter uma fotografia em alta definição da realidade, a descobrir tendências atuais ou emergentes e a adaptar as próprias estratégias às situações e ao contexto em evolução.
Edoardo Loasses
Customer Marketing Director
Auchan
Mathieu Escarpit
CEO
Oney
O Visual Analytics permitiu-nos reduzir drasticamente o período de visualização e de interpretação de resultados. Além disso garantiu a atualização automática das informações, também nos dispositivos móveis.
Mario Mezzanzanica
Scientific Director
CRISP
University of Milan-Bicocca