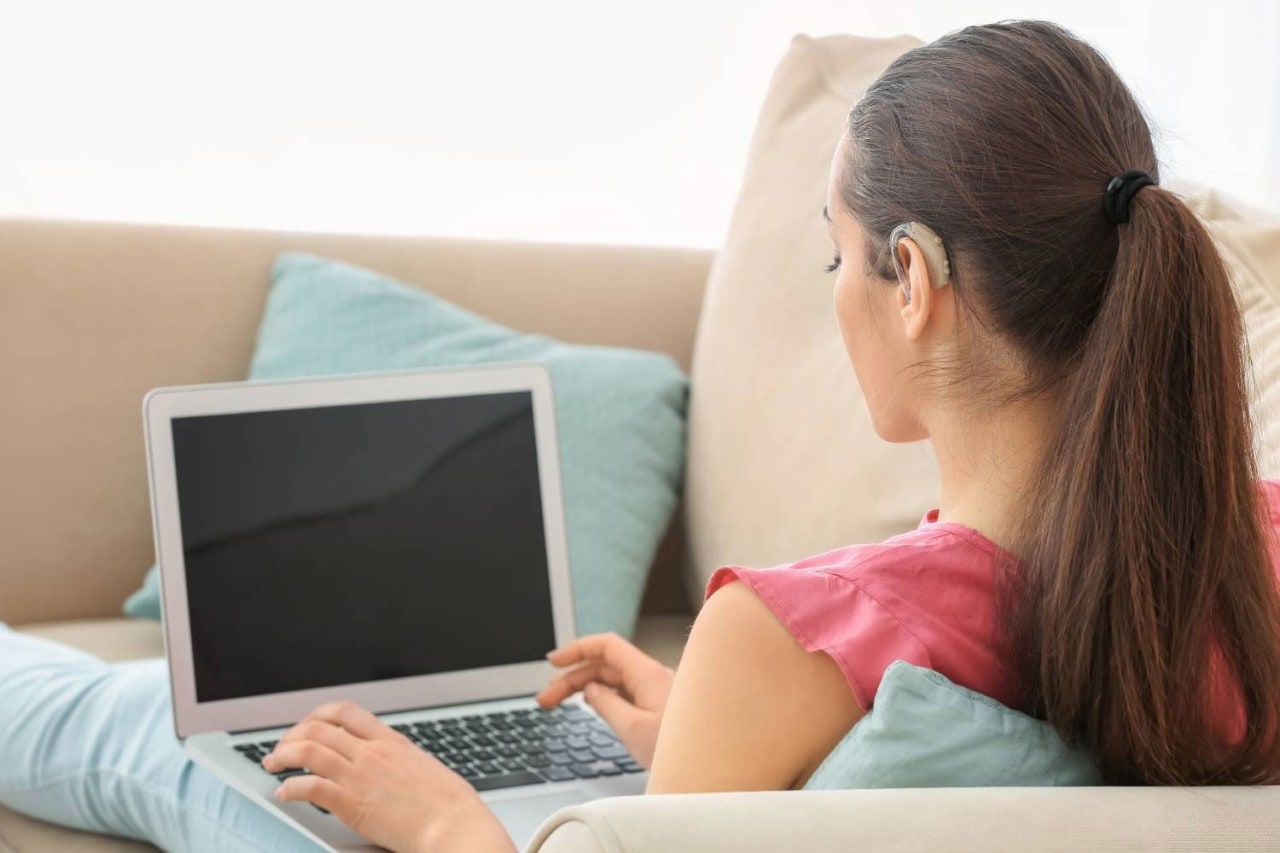 Recognizing All Abilities
Creating Opportunities
There are an estimated 1 billion people in the world – about 15 percent of the population – with disabilities. SAS supports people of all abilities and leverages their diverse talents.
At SAS, we work to create an inclusive environment that supports all employees by treating everyone as unique individuals. We believe all people should have access to the tools and resources they need to be successful at SAS and achieve their full potential.
Approximately 9% of SAS US Employees have self-identified as having a disability. We work to create an inclusive environment that supports all employees by treating everyone as individuals and eliminating barriers that prevent equitable access so everyone can experience success.
SAS All Abilities Network (ABLE)
The SAS All Abilities Network (ABLE), one of our seven Employee Inclusion Groups, provides a community for people of all abilities to support and empower each other, as well as increases awareness about different brain and body types as we strive to eliminate stigma in the workplace and beyond.
Outreach and Engagement
SAS collaborates with organizations to help students and adults with intellectual, physical and developmental disabilities in the achievement of their personal and professional goals.
Disability:IN
TEACCH Autism Program
Neurodiversity at Work Roundtable
Perkins School of the Blind
North Carolina Division of Services for the Blind Career and Training Center
Triangle Neurodiversity Advisory Council
Rochester Institute of Technology Spectrum Support Program
United in STEM Internship Program
Our summer internship program is one intentional way that SAS infuses new ideas and energy in the workforce. In order to ensure diverse representation, we launched our first diversity internship program in 2008, now called United in STEM: SAS Diversity Internship Program. United in STEM is designed to provide a valuable work expe­rience for students enrolled in an accredited STEM-related degree program who identify as neurodivergent; Black or African American; Latinx; Indigenous and other historically underrepresented students of color; women; and students affiliated with the US military (service members, veterans and military spouses).This program provides the opportunity to work in an inclusive environment, receive mentorship and coaching, and work on meaningful projects that contribute to SAS' success. Learn more about SAS' diversity outreach initiatives and the United in STEM Internship Program for qualified university students.
Recognition for Support of Neurodivergent Employees
In 2021, SAS received first-ever North Carolina Inclusive Employer Award. The award acknowledges the work of a North Carolina-based company who has gone above and beyond with their support of the NC Autistic Career Summit – an event for students, parents and employers who look for insight into career preparedness and practices for the job search process for those who identify as neurodivergent.
In 2020, SAS was also recognized by the National Association of Colleges & Employers with the NACE Diversity and Inclusion Excellence Award for innovative best practices nurturing and advancing diversity, equity and inclusion.
STEAM Career Showcase for Students With Disabilities
SAS has been a longtime supporter of the STEAM Career Showcase for Students with Disabilities, an annual educational event at the North Carolina Museum of Natural Sciences, where attendees of all ages meet role models with disabilities who have thriving careers in science, technology, engineering, arts, and math.
Accessibility and Assistive Technology
We believe that disabilities are not a limita­tion of the individual. Rather, disabilities arise when people are confronted with barriers in their environment. We also believe that the arc of human progress improves as we remove those barriers, closing the gap between progress and equal access to technology.
In 2011, we created the Accessibility & Applied Assistive Technology team to help fundamentally change the way people interact with data. This team is developing innovative technology that makes data visu­alizations like charts, graphs and maps accessible to all. Our Director of Accessi­bility, Ed Summers, is blind. He started at SAS as an intern when he was in high school, 32 years ago. Today, his vision for the future guides our investment in accessibility at SAS. More than half of the members of our central accessibility team have a disability. Their combined lived experience ensures that we deliver software that goes beyond conformance – that it truly enables people with disabilities to make better decisions using data.
One example of this is SAS Graphics Accel­erator, a browser extension that enables alternative presentations of data visualiza­tions. By using sound in addition to sight, the accelerator enables people with visual impairments to access data visualizations.
We believe data plays a huge role in our world today. So we want to make it easier for more people to use powerful analytics every day, to shorten the path from data to insight – and to inspire bold new discoveries that drive progress. The result is analytics that breaks down barriers, fuels ambition and gets results – regardless of technical savvy, physical ability, age or other factors. Learn more at the SAS Disability Support Center.
SAS has earned the distinction of "Best Place to Work for Disability Inclusion" for receiving a top score of 100 on the Disability Equality Index; a joint initiative by the American Association of People with Disabilities and Disability:IN. At SAS, all employees have a responsibility to create environments that enable everyone to do their jobs without barriers. Through strengthening cross-functional partnerships, SAS has worked diligently to enhance its focus on accessibility and disability inclusion.
"We need different kinds of minds working together."
"Throughout this trial, I wasn't alone. SAS has been much more than an employer to me – it's been the place where I met some of my greatest friends and cheerleaders. When it became clear that my previous lifestyle just wouldn't be possible with my hip issues, I was devastated. My manager was empathetic and supported my development into a new role that I love, with less travel and more internal engagement."
Lindsay Whitfield
Sr Early Career Talent Acquisition Specialist and member of the SAS All Abilities Network (ABLE)
"People with autism have made, and continue to make, great contributions to science, technology and society. And it's their autism – their neurodiversity – that allows them to be so inventive."
Angela Broach
Solution Consultant (on left) and leadership council member of the SAS All Abilities Network (ABLE)
We understand that accessibility, for people of all abilities, matters. Our commitment is to make our global web presence available to everyone, with equal access to information. As such, we strive to meet the Web Content Accessibility Guidelines 2.1 Level A and Level AA compliance standards for our SAS websites. We also feel that accessibility helps drive innovation, which pushes us to think creatively and inclusively and design with accessibility in mind. That's why we steadily focus on doing our part to design a more inclusive and more welcoming experience for all our customers.
Katrina Powell
Digital Accessibility, Web Governance, Brand and Asset Management, SAS