On-Demand Webinar
Sustainability in Manufacturing as a Competitive Advantage
What's the state of play for sustainable business strategies in manufacturing? Start here.
In partnership with: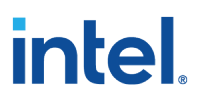 About the webinar
As manufacturers around the world face ambitious new sustainability reporting and disclosure mandates, many are making steady progress toward fast-evolving environmental, social and governance (ESG) goals.
Where do manufacturers stand regarding their efforts toward sustainable business strategies that make sense financially? And what critical role do digital technologies play in achieving greater sustainability?
In this webinar, experts from SAS and Forbes Insights share exclusive findings from a recent global survey of 600 industry decision makers in manufacturing.

What you'll learn:
Which core efforts and strategies manufacturers are prioritizing today and in the near future.
How advanced analytics and better visibility into manufacturing and supply chain data can help lower energy usage, improve quality, reduce waste and more.
Common obstacles manufacturers face in pursuing sustainability and how to overcome them.
Janett Haas
Senior Vice President and Head of Forbes Research and Insights 
Charles Phillips
Global Principal, Industry Product Marketing, SAS