On-Demand Webinar
The Future of Retail in the New Era of Supply Chain Risk
In just 20 minutes, experts examine shifting global supply chain risks and recommend strategies smart leaders should use to navigate them.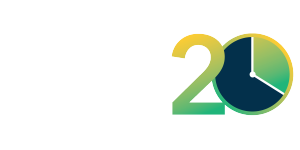 About the webinar
From the pandemic and geopolitical conflicts to the cascading impacts of climate change, global disruptions are becoming more frequent and more severe.
Against this backdrop, the best retail leaders are increasingly anticipating and mitigating risks.
Brands that effectively manage risks – especially within their supply chains – will be the industry leaders who earn the most confidence from consumers, vendors and investors.
In this brief webinar, retail futurist and bestselling author Doug Stephens chats with Dan Mitchell, Global Director of the Retail and CPG Practice at SAS, about the expanding landscape of interconnected global risks and the steps smart leaders can take to turn risks into rewards.


You will learn:
How to build resilience into supply chains while balancing costs and agility.
Advantages of creating a digital supply chain ecosystem and the tools needed to create it.
How retailers can achieve greater transparency, visibility and traceability within their supply chains.
Which technologies retailers should invest in to build more intelligence into supply chain operations.
Doug Stephens
Founder and President, Retail Prophet

Dan Mitchell
Global Director, Retail and CPG Practice, SAS