Live Webinar
Understanding the Critical Role of Data Modernization on Analytics Transformation
Join this webinar to learn how data modernization is an integral part of your analytics upgrade.
Sept. 26 • 10 a.m. ET | 4 p.m. CET • Cost: Complimentary
In partnership with: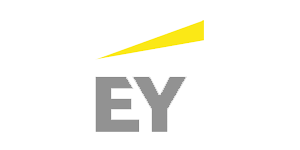 About the webinar
Thinking about upgrading your current analytics stack?
First, you must understand the critical role of data modernization, cloud deployment options and hidden costs.
During this webinar, you'll discover a simple framework to help make your cloud and analytics upgrade succeed.
You'll also hear case studies demonstrating how to avoid data modernization and analytics problems.

Why attend?
Know how to look for hidden costs.
Learn the critical role of data availability and performance.
Find out why analytics upgrades impact data usage.
Explore a cloud analytics maturity model and how to choose the right pathways for your data.
Jeff Stander
Advisory Solutions Architect, Global Technology, SAS

Rajeeve Narula
Principal Systems Engineer, Customer Advisory, SAS 
Axel Siliadin
Associate Partner, EY

George Beevers
Principal Systems Engineer, Customer Advisory, SAS