On-Demand Webinar
Digital Readiness Drives Auto Industry's Future
What does digital transformation really mean to the auto industry, and what's data got to do with it? Find out in this quick webinar.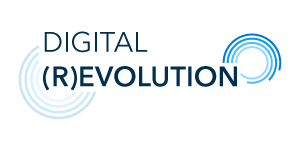 About the webinar
When automakers commit to strategic changes in how they (and their suppliers) advance their digital transformation (DX) initiatives, two core factors come into play – a deep understanding of customer expectations and how to best use all available enterprise data.
In this brief webinar, the first in a series featuring industry experts, board adviser and executive adviser Thilo Koslowski chats with Lonnie Miller, Senior Manager of Industry Consulting at SAS, about what digital transformation really means to the auto industry.
We highlight current challenges and explore what a corporate data strategy can do for those making DX a reality for customers and the business.  
What you'll learn:
Why DX is the most critical evolution of the auto industry since the invention of the automobile.
Which two digital categories auto companies will fall into going forward.
How holistic life cycle data intelligence about customers, products and processes will determine auto companies' future success.
What auto companies stand to gain by redefining and deploying a cross-functional data analytics mindset and culture.
Watch the entire Digital (R)evolution series here.

Thilo Koslowski
Board Advisor and SAS Executive Adviser
Lonnie Miller
Senior Manager, Industry Consulting, SAS