Smarter Government
with Analytics & AI
Data Governance, Security and Digitization
July 18, 2019 | National Gallery, Ngee Ann Kongsi Auditorium | Singapore
#Road2AI
Governments around the world face more challenges than ever: providing citizens with better benefits and services at a lower cost, while combating fraud and improper payments; improving public safety and national security in the face of new threats; delivering better health care while controlling skyrocketing health care costs; and the list goes on.
Join us in this Forum for an insightful debate in the intersection between innovative technology and forward-looking government policies to explore:
How can robust data governance be implemented into government policies to ensure data security and adequate data protection?
What technology features are necessary to implement policy requirements around transparency, fairness, interpretability and accountability of algorithms?
Which are the best practices today around building analytical models which enable consistent and effective model governance and model risk management across the entire lifecycle of AI models?
How is the policy and regulatory landscape around these issues evolving globally and how do Singapore's initiatives compare to other governments' thinking worldwide?
We look forward to having you join the conversation!
Event Details

Date: 18 July 2019 | Thursday
Time: 9:30 AM - 2:00 PM (Registrations start at 8:30 AM)
Venue: National Gallery Singapore, The Ngee Ann Kongsi Auditorium, 1 St Andrew's Rd, Singapore 178957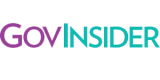 This event is no longer available for registration.
Thursday, 18 July 2019
8:30 AM - 9:30 AM

Registration

9:30 AM - 9:35 AM


Welcome Address

9:35 AM - 9:55 AM


Building an Agency for the Future
Overcoming Japan's bureaucratic processes to build a cutting edge digital team focused on data.

International Keynote Speaker: Hiroki Yoshida, Deputy Director of Digital Government and IT Industry Policy, Ministry of Economy, Trade and Industry, Japan

9:55 AM - 10:25 AM


Data Governance - The Cornerstone of Data Privacy and the Regulated Data Market
Governments around the world are debating today how the data economy and technology developments on artificial intelligence may transform our daily lives. Regulators and policy-makers are trying to understand the underlying technologies, the opportunities and the potential concerns in order to design policies that support innovation and at the same time adequately protect citizens and the values of our societies.
With this view, the data market will continue to become more regulated. The Singapore government and regulators have recently introduced several initiatives taking a leading role in these debates within the wider region but also globally. Such recent initiatives in Singapore include the review of data security practices across the entire government, consultations on data governance and data classification, a proposed model AI governance framework, the proposed review of the Personal Data Protection Act with provisions on data portability and data innovation.
This session will discuss the global trends towards a fully regulated data market. It will explore how robust data governance can help organizations to remain compliant, competitive and innovative. This session will discuss the global trends towards a fully regulated data market. It will explore how robust data governance can help organizations to remain compliant, competitive and innovative.

10:25 AM - 10:40 AM


Data Governance for a Robust and Trusted Enterprise Analytics Strategy
With ever-growing data volume, multiple data sources, various options for data storage and processing and expanding list of business users wanting direct access to data, there is greater need than ever to establish solid enterprise data strategy and govern the data. Data management and advanced analytics helps organization in deriving insight and decision making. Deriving most value from data depends on how well you govern your data by integrating People, Processes and Technologies so that data and data management processes are trustworthy and credible.

10:40 AM - 11:00 AM - Tea Break
11:00 AM - 11:30 AM


Opening Keynote
How AI and data can address Taiwan's big challenges, from climate change to social cohesion.

International Keynote Speaker: Audrey Tang, Digital Minister, Taiwan

11:30 AM - 11:50 AM


Start Small, Think Big for Health Impacts through Data and AI
How hospitals can use data and AI to achieve better health impacts.

11:50 AM - 12:10 PM


Artificial Intelligence in SUTD: From Fundamentals to Applications
Artificial Intelligence (AI) is one of the key enablers in numerous applications like facial recognition for security and computer vision for self-driving cars. In the Singapore University of Technology and Design (SUTD), we have developed on a university wide program where we embark on research projects under important and ambitious themes like the Theory and fundamentals of AI systems, Discovery by AI, Human-AI Interaction and Infrastructure for AI of the Future to develop capabilities for the future. In this talk, I will share the strategy and vision of the SUTD AI program. I will give an overview of the various AI capabilities and strengths developed in SUTD like natural language processing, AI in audio signals and edge computing. Finally, the techniques and capabilities which have been applied and deployed in real world scenarios like in the healthcare sector will be discussed.

Dr. Chun Chia Tan , Assistant Director, Temasek Laboratories at Singapore University of Technology and Design (SUTD)

12:10 PM -12:25 PM


Super Demo on Data Governance -


12:25 PM - 2:00 PM - Networking Lunch