Analytics champion SAS garners environmental achievements and praise

Cary, NC (Sep 19, 2016)
Corporate responsibility is nothing new at SAS. For more than 40 years, it's been central to the analytics leader's business model. But it's more than building a sustainable workplace. For SAS, it's about making the world better by improving lives and protecting the environment. Through environmental, social and economic efforts, SAS has a history as a sustainability leader and is known for its commitment to projects that use data for good, where analytics tackle critical humanitarian issues.
Business Roundtable, the association of CEOs of leading US companies, commended SAS as a leader in environmental stewardship and sustainable business practices in its annual Create, Grow, Sustain: People and Technology at Work sustainability report. The report details how companies are pursuing innovative strategies to create jobs, grow the US economy and sustain and enhance the quality of life in America and around the world.
Environmental leadership
To shrink its environmental footprint, some of SAS' top 2015 achievements include:
Minimized energy consumption and emissions: For the past three years, the company has decreased energy consumption by 3.4 percent – even though staff grew 10 percent, facilities grew 9 percent and data center operations escalated.
Solar investment: In 2015 alone, SAS generated 3.7 million kilowatt hours of clean, renewably sourced energy from rooftop and ground-mounted solar systems. Since 2008, when SAS broke the solar energy 1 megawatt barrier for the Southeast, the solar capacity in North Carolina has grown to rank No. 2 nationally.
LEED® (Leadership in Energy and Environmental Design) recognition: With new LEED certifications for three office buildings at its Cary, NC, headquarters, the company now claims nine LEED certified buildings globally, with more underway.
Waste reduction: In 2015, SAS diverted 50 percent of operational waste and 80 percent of construction waste from landfills globally.
SAS' 2015 corporate responsibility overview lets website visitors explore environmental performance measures through SAS® Visual Analytics, making it easy to see SAS' progress in areas such as energy, emissions, water and waste. 
Corporate citizenship considers the greater good
In addition to SAS and local community endeavors such as #GivingTuesday activities and food bank donation events, SAS invests in broader relationships that help others. For example, in 2015, SAS continued to pour energy into data-for-good projects that apply analytics to solve important humanitarian topics. From helping earthquake victims rebuild a community to preventing child abuse and fatalities, SAS is actively making a difference in people's lives.
With education as its primary philanthropic initiative, SAS supports an extensive network of training opportunities that include free and low-cost options. In 2015, nearly 900,000 teachers and students used the free digital resources for K-12. Downloads of free SAS University Edition grew 25 percent in 2015, and by mid-2016 topped 680,000.
Last year, SAS partnered with Envision America/Envision Charlotte and the Smart Cities Council to help American cities launch smart-city initiatives so they can run more efficiently and improve stewardship of limited resources. In 2016, SAS will host the Envision Carolina event to empower local governments to become smart cities, enhancing the lives of citizens through technology.
Also in 2015, SAS earned an Outstanding Leadership award from the Conservatives for Clean Energy, lauding its efforts to advance a clean energy economy. The US Department of Energy also recognized SAS as a Workplace Charging Challenge Partner for supporting the national plug-in electric vehicle (PEV) charging infrastructure.
Discover what it takes to be a corporate sustainability leader. Visit the SAS Corporate Social Responsibility site and learn more about SAS achievements in 2015.
About SAS
SAS is a global leader in AI and analytics software, including industry-specific solutions. SAS helps organizations transform data into trusted decisions faster by providing knowledge in the moments that matter. SAS gives you THE POWER TO KNOW®.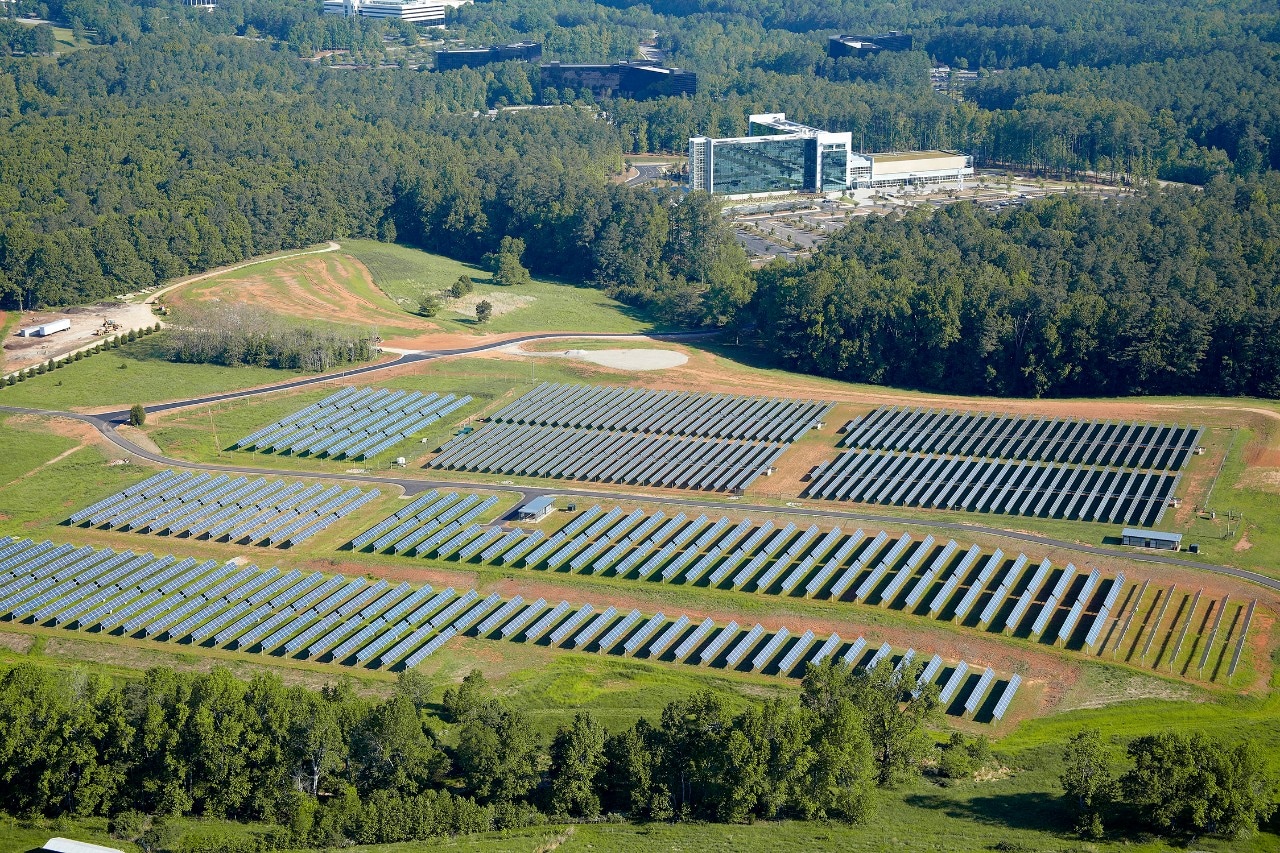 click image for full size version