SAS Research and Development in India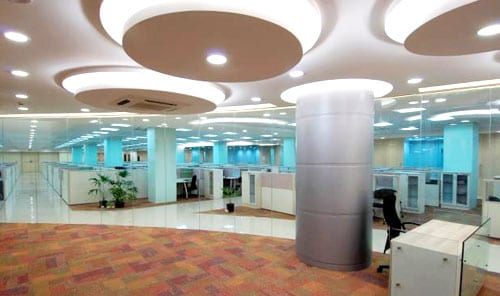 SAS R&D India (Pvt.) Ltd., a wholly owned subsidiary of SAS Inc., USA headquartered in Pune, India, has been established as a key Development Center for research and development of products and solutions of SAS. The India office, being the largest R&D office outside the US, has been focused on developing strategic products and solutions of SAS.
Some people see data as facts and figures. But it's more than that. It's the lifeblood of your business. It contains your organization's history. And it's trying to tell you something.
SAS helps you make sense of the message. As the leader in business analytics software and services, SAS transforms your data into insights that give you a fresh perspective on your business. You can identify what's working. Fix what isn't. And discover new opportunities.
We can help you turn large amounts of data into knowledge you can use, and we do it better than anyone. It's no wonder an overwhelming majority of customers continue to use SAS year after year. We believe it's because we hire great people to create great software and services.
An ideal environment for new ideas
Everyone is aware, what a great workplace SAS is. But, the real value we find in the culture isn't derived from company perks. The SAS environment in India and the SAS culture serves to remove obstacles to creativity and develop innovative products that keep the company on the leading edge. The opportunity to create new solutions to customer problems and the knowledge that we are making a major contribution to the company's success keeps us totally energized.
Apart from the investment in generous benefits and amenities for its employees, SAS is recognized in the industry, as the highest investor of its revenues (25%) into research and development - significantly higher than the average investment of large software companies to support new development initiatives.