SAS Hurley Classic brings together freestyle paddle pros and beginners

SAS sponsors the 2015 International Paddlesport Festival celebrating freestyle watersports for all levels

Marlow, UK (Nov 20, 2015)
SAS, the global leader in analytics software and services, is sponsoring the SAS Hurley Classic 2015, a celebration of freestyle watersports, taking place at Hurley Weir on 21 and 22 November. The event welcomes paddlers of all levels of experience, bringing together pros and amateurs to compete and learn.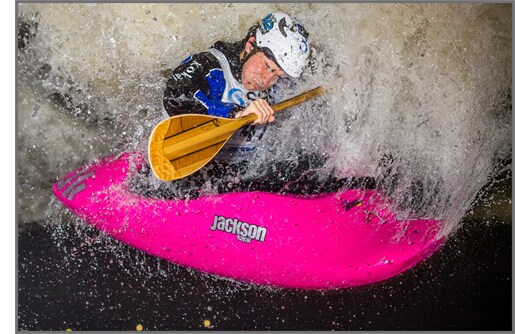 This year, more than 350 attendees are expected. It will be attended by freestyle athletes from 17 countries around the world, including top British athletes. Stephen Wright will demonstrate squirt boating, Hugo Anthony will compete in the open freestyle competition and Adriene Levknecht, who has won many of the top whitewater races around the world, will also be taking part. Also attending is Lord Leigh of Hurley, top British Canoeing representatives, and senior SAS and local council representatives. This year, there will also be live streams of the event available online so spectators can watch from the comfort of their homes.
The weekend features Paddle with the Stars, where local amateurs can paddle alongside the best in the world and get training. There will be a new event 'Team Freestyle' where three people use the wave at the same time in a bid to become a champion. There is also a new competition with The Mighty Hurley Horn, as well as many other competitions and ways to get involved including Erg Challenge, WWTCC Paddle Sports Quiz and TV Freestylers Paddler of the Year Awards. This year there is also a new discipline called SUPX – where stand-up paddle boarders have to negotiate the river current and race in a tactical way.
Event co-ordinator Andrew Jackson said: "The SAS Hurley Classic is the biggest event of its kind in Europe. It is in the paddlers' calendars from the moment the dates are announced and we are excited to see the interest around the event again this year."
Keith Valder, Chief Operating Officer for SAS UK & Ireland, comments: "SAS Hurley Classic continues to be a major success, and we're proud to be sponsoring and hosting the event again this year. We look forward to welcoming participants from around the world to celebrate another great event."
About SAS
SAS is the leader in analytics. Through innovative analytics, business intelligence and data management software and services, SAS helps customers at more than 83,000 sites make better decisions faster. Since 1976, SAS has been giving customers around the world THE POWER TO KNOW®.