SAS and CMB Jointly Won The Best CRM Project in The Asian Banker Technology Innovation Awards 2017
Hong Kong (Aug 04, 2017)
Yesterday, at the summit and awarding ceremony of The Asian Banker, SAS and China Merchants Bank (CMB) jointly won The Best CRM Project in The Asian Banker Technology Innovation Awards 2017 for their co-launched CMB Intelligent and Integrated Marketing Platform Project. The award recognized the active efforts of SAS and CMB to apply the database marketing technique to customer relationship management.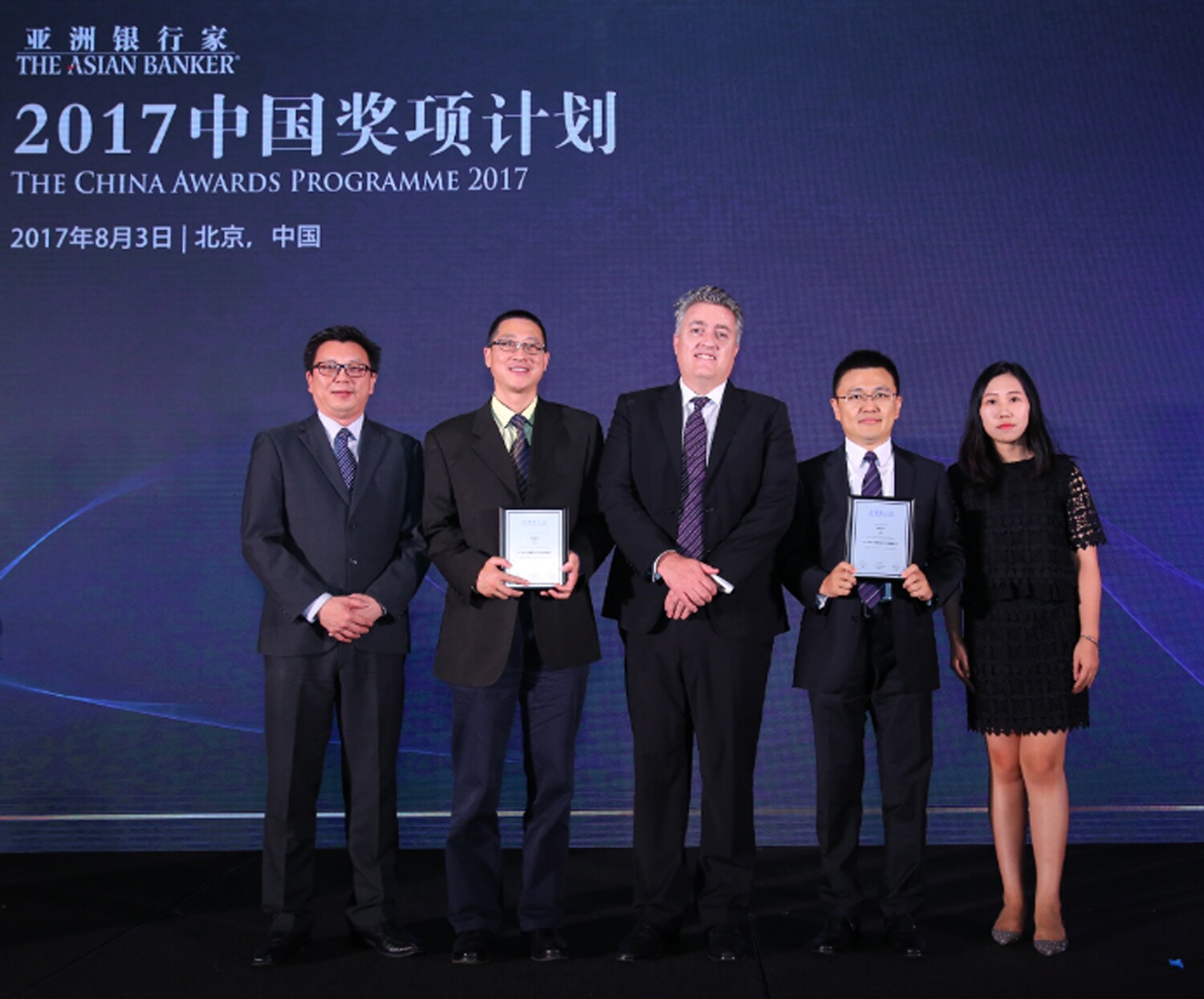 The award was accepted by China Merchants Bank and SAS China
The award-wining CMB Intelligent and Integrated Marketing Platform Project was jointly launched by SAS and China Merchants Bank in 2015, with an aim to implement rational control of cost from financial perspective, to implement collaborative and integrated management of multiple-channels and multiple-wave marketing campaigns from process perspective, to implement high-quality, consistent customer experience with consistent contact and One Bank from customer perspective, and ultimately to build a real-time interactive marketing platform system with the focus on rebuilding the customer experience.
The benchmark analytic tools of SAS, including SAS Enterprise Guide, SAS Enterprise Miner, and patented optimization algorithm, were deployed and implemented in the Platform composed of three critical modules of the Platform, including the Marketing Automation, Event-based marketing and Marketing Optimization. By facilitating marketing data mart building, channel integration, and automated marketing performance evaluation, the Platform enables CMB for scientific marketing decision, process-based marketing management, precise marketing and appropriate resource allocation.
"Since 2006, China Merchants Bank has been practicing the database marketing actively, and has made great achievements as a market leader in China. However, with the continuous development of business, we hopes to gradually improve some marketing difficulties, such as lack of data mining analysis and other problems," the relevant person in charge in China Merchants Bank said, "As advantages of SAS are just what we are seeing in the market, partnership with SAS will definitely promote the rapid development of our business. Since the launching and operation of the Project, we have already seen some actual improvement and achievements on our marketing process."
Through the platform, CMB can use the potential value customer model in the customer acquisition phase, the card upgrade model in the customer cultivation phase, and the customer churn warning model in the customer disengagement phase. SAS Marketing Optimization solution, which defines different customer contact rule as per different marketing type, channel, offer and sets the customer group contact frequency as per different marketing campaign type, enables CMB to maximize the marketing resource utilization, achieve optimum business objective, and effectively reduce the marketing cost while best optimizing the business performance. This intelligent and integrated marketing platform has become core hub for both head office and 44 level-1 branches to plan, design, analyze, test and execute the customer engagement.
"The rapid growth in business has made it the top priority for banks to achieve resource integration utilizing their massive data. Therefore, the banking industry is in urgent need to build a customer-centric marketing system, which can integrate marketing resources, improve the marketing accuracy, and reduce the cost while improving performance", said Cliff Wu, Regional Vice President of SAS Greater China, "CMB Intelligent and Integrated Marketing Platform Project jointly launched by SAS and China Merchants Bank is another show case of the world-leading data analytics technology and advanced Customer Intelligence solution of SAS , which can greatly improve customer insight and analytics quality, as well as further enhance customer relationship management and marketing management efficiency. We will continue to help leading financial institutions like China Merchants Bank to capitalize business innovation with data analytics technology, so as to facilitate them to seize promising growth opportunities" 

About SAS
SAS is the leader in analytics. Through innovative software and services, SAS empowers and inspires customers around the world to transform data into intelligence. SAS gives you THE POWER TO KNOW®.