Membership Rewards Program

Being a SAS HK User Group member, you will now enjoy our fantastic rewards, simply by taking actions of one or more of the followings!
Don't miss our special membership offers! Join us now and help spread the word!!
New Membership
Sign up here as a new Affiliate or Student Member to get a

Welcome Gift

upon successful application.




   SAS T-shirt   OR   warm mug
Membership Referral
Recruit your colleagues or friends to join our membership for a chance to earn a

HK$25 Coffee Coupon

!


Attend Events
Join any 2 SAS HK User Group's events in 2016 will receive a

Special Gift

as a token of appreciation from us.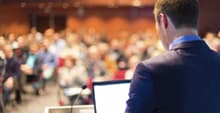 Terms and Conditions
All rewarded offers are available on a first-come-first-served basis while stocks last.
Rewarded offers cannot be sold, reproduced or redeemed for cash.
A successful membership applicant must receive a confirmation email from SAS HK User Group (the latter is referred to as "SHKUG") with an assigned membership ID.
To redeem the Coffee Coupon by the referee, it must be upon a successful referral, i.e. a successful application by the NEW applicant stated in Clause 3, who needs to fill in the Referee's name & SHKUG membership ID at the registration page.
The Coffee Coupon can be used only in Hong Kong.
The Executive Committee of SHKUG reserves the right to alter, limit or modify the Membership Rewards Program ("Program") regulations and rewards at any time. Any changes SHKUG makes will be effective immediately on notice, which it may give either by posting the new Terms on the website or via e-mail.
The Executive Committee of SHKUG reserves the right to suspend or terminate the Program at any time, at its discretion, and shall have no liability as a result of such suspension or discontinuance of the Program.
The Executive Committee of SHKUG will have final decision should any disputes over the Program arise.
All images are for illustrational purposes only.
Members' Benefits

*Note: The special offer is eligible for individuals who take cert exam at public exam schedule at SAS HK office only.

Types of Memberships
(Membership is due to be renewed every year in order to embrace associated benefits.)
Students Members

Affiliate Members


Community college or higher degree in a creditable area of education or associated discipline

Engaged in SAS related curriculum or associated (relevant) discipline

Proof of status as a student must be demonstrated each year


Individuals who have general field of interest in Statistics
Fulfill at least one of below requirements:

Have a creditable area of education with SAS related curriculum or associated (relevant) discipline
With minimum of three years of professional-level experience in the field of Statistics or related work


Should you have any enquiry regarding the membership, please contact +852 2105 3533 or hksasusergroup@sas.com for more details.