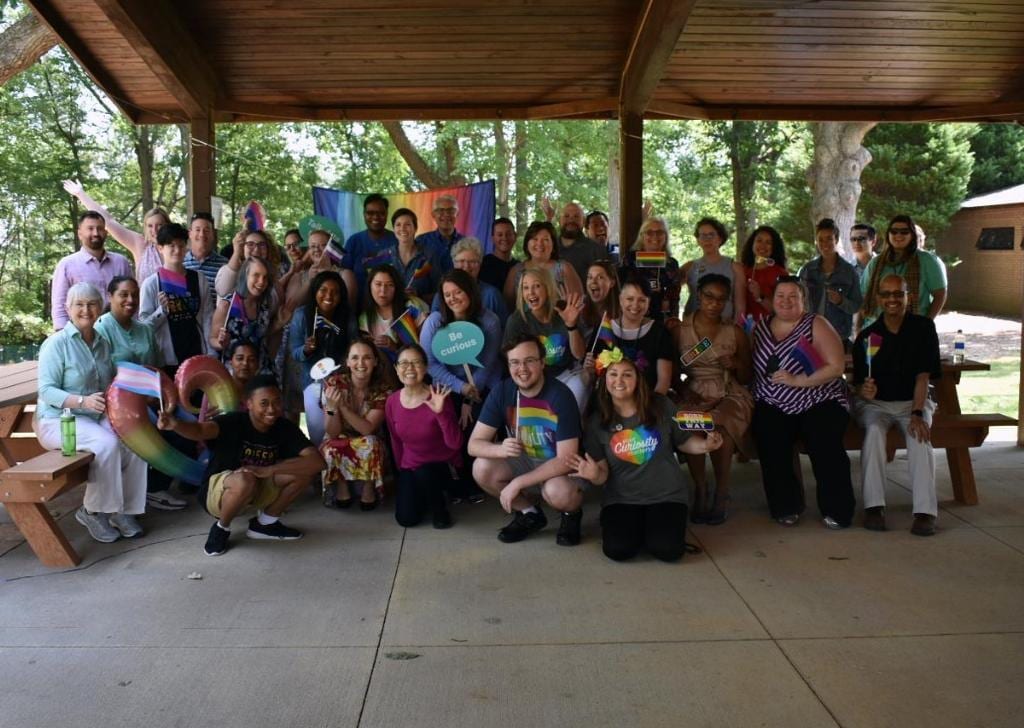 Embracing All Identities
Taking Pride in Authenticity
We strive to create a work environment where all employees feel genuinely supported and included – where they can be their whole selves and thrive.
Our values – passionate, accountable, curious, and authentic – are essentially our internal operating model. They tell us how we should treat each other, and how we should treat our customers and business partners. They're the behaviors we know each employee will take to heart and bring to their work every day.
Living and working authentically
We are excited to score a 100 on the Human Rights Campaign Corporate Equality Index, earning us the designation of "Best Place to Work for LGBTQ+ Equality." We're proud of the strides we've made to foster an environment that accepts and encourages our LGBTQ+ employees to live and work authentically.
SAS PRIDE Employee Inclusion Group
The SAS LGBTQ+ & Allies Network (SAS PRIDE) is one of SAS' seven Employee Inclusion Groups which seeks to create an environment where everyone is comfortable bringing their authentic self to work every day. PRIDE provides employee engagement, leadership, networking, professional development, and volunteer opportunities to our LGBTQ+ and straight ally members in order to contribute to an LGBTQ- inclusive culture and support SAS' goal of attracting, developing, and retaining diverse talent.
---
Pride in the Triangle
SAS partners with Pride in the Triangle, a collaboration of Triangle area LGBTQ+ employees and allies from various companies in the Raleigh-Durham area. The organization comes together to network, share best practices, and work together on LGBTQ+ issues in our companies and across NC.
SAS employees recruiting LGBTQ+ university students at the Out for Undergrad – Tech Conference.
"When you come to work you don't just bring work, you bring home with you from time to time. That can impact your mood and focus. It's been super helpful to connect with people at SAS who allow me to be my authentic self."
Adrienne Miller
Test Engineer
As a leader in providing a high standard of workplace excellence, we continue to make progress and drive change through employee feedback, surveys, and industry benchmarks such as the Corporate Equality Index for LGBTQ+ Equality. We are always looking to improve our programs and ensure all employees thrive at work and in life.
Jenn Mann
Executive Vice President, Chief Human Resources Officer, SAS