Trend Studie

Digitale industrielle Revolution mit vorausschauender Wartung

Sind europäische Unternehmen bereit, ihre Betriebsabläufe zu rationalisieren und die Effizienz zu verbessern? Und wo stehen Sie?
Diese aktuelle Studie basiert auf Interviews mit Führungskräften und IT-Entscheidern, die für die vorausschauende Wartung in 232 europäischen Fertigungs- und Transportunternehmen zuständig sind. Die Unternehmen beschäftigen über 1000 Mitarbeiter und operieren in Großbritannien und Irland, in Frankreich, Deutschland, Italien, Spanien und Skandinavien (Schweden, Dänemark, Norwegen und Finnland) sowie in der Benelux-Region (Belgien und Niederlande).
Erfahren Sie, wo andere Unternehmen aktuell stehen und vergleichen Sie die Erkenntnisse mit Ihrer eigenen Fertigung.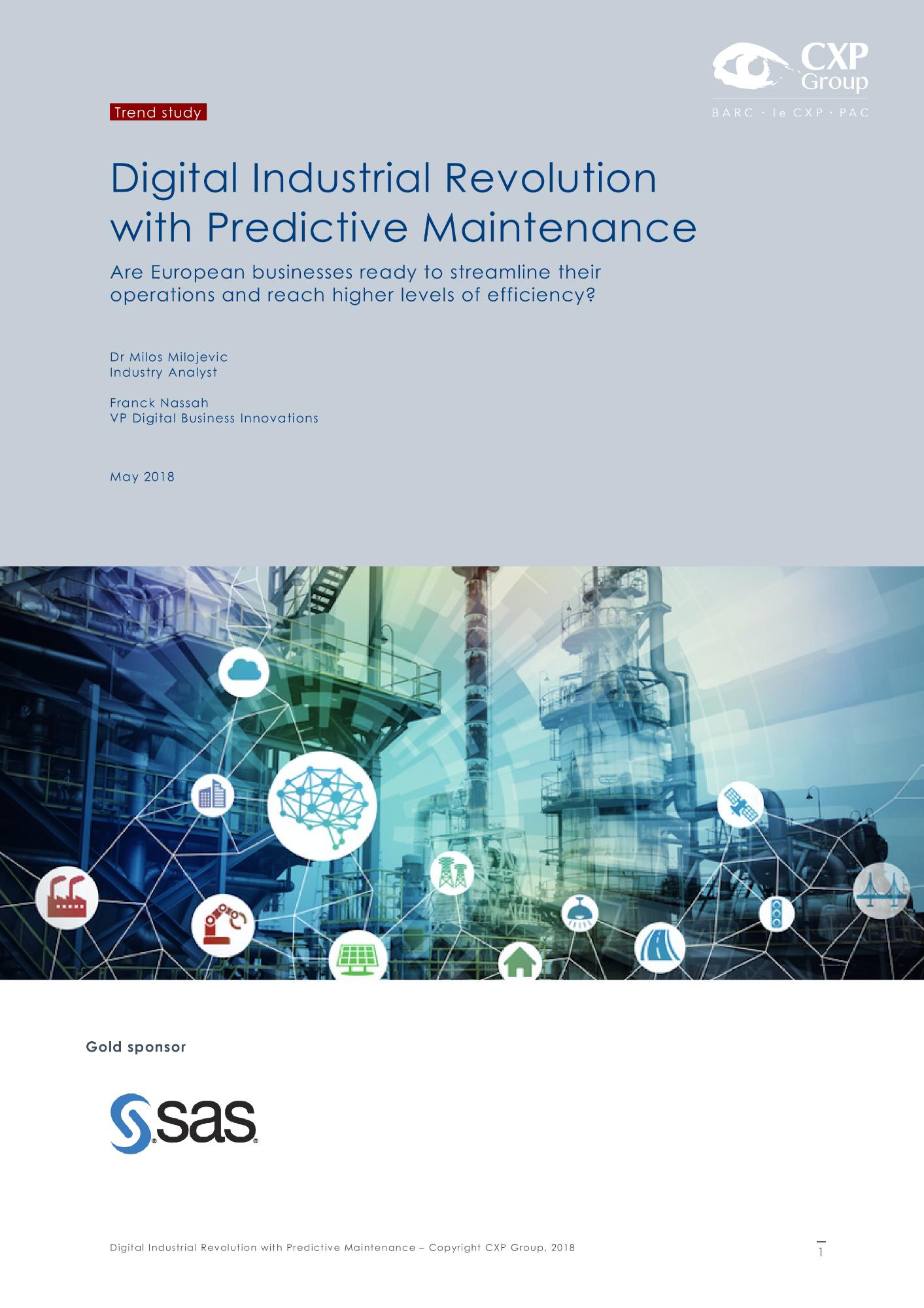 Dokument herunterladen, um mehr zu erfahren
Wichtigste Ergebnisse

Wichtigste Trends

Transformation von Wartungsprozessen mit prädiktiver Analytics

Gesteigerte Nachfrage nach vorausschauender Wartung

Übernahme prädiktiver Methoden
Über SAS
SAS ist weltweit Marktführer im Bereich Analytics. Kunden weltweit setzen innovative Software und Services von SAS ein, um Daten in Wissen zu verwandeln und intelligente Geschäftsentscheidungen zu treffen. Seit 1976 verschafft SAS Kunden rund um den Globus THE POWER TO KNOW. Weitere Informationen über SAS.