Ultra 'Cool' Solution
Kitchen appliance manufacturer reduces warranty claims with SAS®
In an industry where product defects can take, on average, six months to a year to identify and address, the Sub-Zero Freezer Company and its corporate companion Wolf Appliance Company are using SAS software to cut those times in half. According to the corporate director of reliability for Sub-Zero and Wolf, David Bien, SAS is helping the manufacturer become more proactive with its warranty claims data.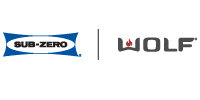 A  typical warranty claim includes customer requests, service notes and technical jargon, plus contact information, parts numbers and date/time fields. Like most manufacturers, Sub-Zero and Wolf know this data is a gold mine for improving product quality and customer satisfaction. But too often, the cumbersome process of coding and classifying that data and then sifting through it to identify trends can slow down the product improvement process.
"A lot of companies are still in that reactive state, where you're basically looking at data after the fact, trying to figure out what happened in the past and then reacting to it," says Bien. "With SAS, we can be more proactive. We can keep an eye on a specific series of events, and the system will automatically send e-mail notifications if, statistically, even the most minute issue might have occurred."
Faster problem detection = happier customers
The e-mail alerts are part of the manufacturer's new warranty analysis system, which is built with SAS Text Miner and SAS Warranty Analysis software. According to Bien, the predictive analytics in SAS can detect emerging issues and pinpoint where they occur three months sooner than Sub-Zero's previous system. As a result, Bien expects to save valuable time in the problem resolution cycle and boost the company's already high customer satisfaction rates.
"SAS uses statistics to figure out whether or not there's an issue before we've endured a lot of warranty claims," explains Bien. "So we can detect issues and likewise resolve issues much quicker – before a large number of products ever reach customers' homes."
The new warranty analysis system used by Sub-Zero and Wolf also produces a standard emerging issues report that highlights any new patterns in last month's warranty claims data. Potential issues are assigned to product engineers for immediate investigation. Other engineers who are interested in specific issues can sign up for the e-mail alerts for any of the company's hundreds of different product components.
Text mining transforms warranty data
Sub-Zero produces high-end refrigerators and wine storage units. The company's exclusive products include hidden refrigerated pullout drawers that can be built into any countertop, stainless steel or built-in refrigerators and freezers, and stunning wine storage units with two separate independently controlled temperature zones. Wolf offers a complete lineup of cooking instruments built and tested to the same exacting standards, including gas and electric cooktops and ranges, wall ovens and integrated modules.
To match its luxury products, Sub-Zero and Wolf provide a first-rate warranty that covers parts and labor on the entire unit for the first two years; parts and labor on the sealed system components for five years; and parts for the sealed system for 12 years.
Before using SAS, Sub-Zero employed two full-time data entry specialists to manually enter warranty claims data into a database for reporting. Although the older system was effective, the process of grouping problems and complaints into more than 200 categories could be slow and was open to human interpretation.
Now SAS Text Miner automatically parses the text-based warranty claims data, distills key concepts and analyzes relationships between isolated claims. This process automatically and accurately groups warranty claims into the correct categories and restructures the information for use in data exploration, clustering and statistical modeling.
The benefits of text mining are twofold: The text mining process transforms textual data into a usable, intelligible format and – in the process – reduces resource requirements by nearly 4,000 work-hours per year.
Warranty analysis at your fingertips
After the text mining process is complete, SAS Warranty Analysis software combines the restructured warranty claims data with sales data, call-center contact information, inventory data, warranty registration data and more into one database for tracking and reporting.
In addition to the emerging issues reports, SAS also produces a scorecard that provides an at-a-glance overview of current issues and problems. Likewise, Wolf and Sub-Zero engineers who use SAS Warranty Analysis also can produce charts, graphs and reports within minutes. Previously, it could take hours of work moving data back and forth from the database to Excel and formatting results to produce a single bar chart.
"Now, anyone using the system has the ability to generate Pareto charts, trend charts, statistical drivers and much more – right at their fingertips," explains Bien.
The next echelon of customer service
Becker predicts a full return on investment from SAS within 14 months and a 50 percent reduction in warranty claims within the next year. But it's the predictive capabilities of SAS that will give the manufacturers a long-term return on investment. "Our reports are based on high-level statistics that allow the system to determine, with a limited amount of data, whether or not you could have a potential problem in the future."
After all, he says, anyone can sell products, wait for the claims to come in and then recognize a situation that needs to be resolved. "But you can never get to the next echelon of customer service that way," says Bien, "because you're always going to be exposed to the problem. You're never going to find the problem until a large number of customers have endured that failure situation.
"With our SAS solution, we can greatly reduce the number of customers that ever see a failure. The result is obvious – that we'll have more satisfied customers," concludes Bien.
The results illustrated in this article are specific to the particular situations, business models, data input, and computing environments described herein. Each SAS customer's experience is unique based on business and technical variables and all statements must be considered non-typical. Actual savings, results, and performance characteristics will vary depending on individual customer configurations and conditions. SAS does not guarantee or represent that every customer will achieve similar results. The only warranties for SAS products and services are those that are set forth in the express warranty statements in the written agreement for such products and services. Nothing herein should be construed as constituting an additional warranty. Customers have shared their successes with SAS as part of an agreed-upon contractual exchange or project success summarization following a successful implementation of SAS software. Brand and product names are trademarks of their respective companies.
Copyright © SAS Institute Inc. All Rights Reserved.