Suarez posts better sales statistics with SAS® Analytics Pro and SAS® Enterprise Guide®
For more than 40 years, Suarez Corporation Industries has been a leader in product innovation and multichannel direct marketing, conveniently providing its customers with innovative, quality and economical products and services. From jewelry to collectible coins to health products, Suarez markets and sells more than $100 million in products annually through mail, phone, print publications, online and TV. 

With an ever-expanding line of products and services, a growing customer base and an increasingly complex supply chain, Suarez needed to replace its legacy decision support system with an advanced business analytics solution — helping to improve processes related to customer segmentation for targeted marketing, risk estimates for portfolio valuation, supply chain and inventory management.

Building an analytics foundation
To lay a foundation for its new enterprise business analytics environment, Suarez chose SAS Analytics Pro and SAS Enterprise Guide, which provide the necessary tools to access, manipulate and analyze data, as well as deliver accurate and insightful business performance reports.

"With SAS we can build more robust models and perform more complex simulations that absorb timing, dynamic cost systems, economic changes and business constraints," says Scott Mudra, Director of Decision Sciences, Suarez Corporation Industries. "This helps us understand the 'What?' and 'Why?' of our data and information."

Efficiency and accuracy
"SAS' strength quickly became obvious to our analysts," adds Mudra, "We use it to aggregate data and transform hybrid information into a coherent form and analyze it in a multidimensional environment to support complex business decisions. This is achieved by building new processes in SAS for importing, appending, and merging data from different formats, across various legacy platforms, and compiling and transforming the aggregated information in SAS."

"Significant efficiencies were realized by compiling and transforming enterprise-wide data through SAS," he continues. "We were able to reduce the need for separate analysts in various departments, such as forecasting, purchasing, marketing and operations. Each of these departments reduced their analytical resource requirements by at least 20 percent."

"Using SAS we can uncover data anomalies that could potentially lead to bad decisions and lost profits," explains George Onul, Senior Analyst, Decision Sciences. "For example, in the Direct-to-Consumer Collectibles division, we were able to identify that for the low range of our average sell spectrum, our estimation accuracy was close to our actual results in only 30 percent of the cases. We discovered that one of the variables responsible was whether a segment was part of a previous mailing, showing that we had 3.5 higher odds of being inaccurate when that situation occurred – almost 20 percent of the cases."

Mudra elaborates, "This discovery validated earlier research that indicated share-of-wallet or cross-program cannibalization was a consideration and needed to be incorporated into our marketing strategy," he continues. "This was used as evidence to initiate further testing and analysis with respect to optimizing our customer contact strategy and, hence, maximizing advertising efficiencies through measurable, SAS-built, segment-level ROI models. Using the SAS-built segmentation models, we were able to test random samples of model-defined universes and perform marketing simulations for projecting ROI. The outputs of these simulations were imported into a spreadsheet, where traditional options-valuation portfolio techniques were used to support the management of our advertising expenditures."
Better and faster decisions 
Mudra and Onul say SAS Enterprise Guide delivers fast reports, analysis and simulations. Weekly process flows for simulations are performed to observe changes in distributions, and versatile reporting supports discovery while presenting the results in a variety of user-friendly formats.

"We can identify the issues related to what happened and why, as well as discover variables, procedures or processes that statistically contribute the most to the success or failure of our marketing campaigns," explains Onul. "We are excited about the future opportunities that will arise from using SAS – making better, statistics-based decisions a lot faster."
The results illustrated in this article are specific to the particular situations, business models, data input, and computing environments described herein. Each SAS customer's experience is unique based on business and technical variables and all statements must be considered non-typical. Actual savings, results, and performance characteristics will vary depending on individual customer configurations and conditions. SAS does not guarantee or represent that every customer will achieve similar results. The only warranties for SAS products and services are those that are set forth in the express warranty statements in the written agreement for such products and services. Nothing herein should be construed as constituting an additional warranty. Customers have shared their successes with SAS as part of an agreed-upon contractual exchange or project success summarization following a successful implementation of SAS software. Brand and product names are trademarks of their respective companies.
Copyright © SAS Institute Inc. All Rights Reserved.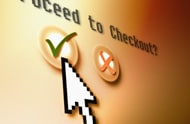 Suarez Corporation Industries
Business Issue:
Due to business growth and an increasingly complex supply chain, Suarez needed an advanced business analytics solution to help improve decision support processes and information
Benefits:
Reduced the need for separate analysts in various departments and each department reduced its analytical resources by at least 20 percent
Discovered variables, procedures and processes that statistically contributed the most to the success or failure of marketing campaigns
Able to uncover data anomalies that could contribute to lost revenue opportunities and/or revenue
Maximized advertising efficiencies through measurable, SAS-built, segment-level ROI models
Fast reporting, analysis and simulations
"We can identify the issues related to what happened and why, as well as discover variables, procedures and processes that statistically contribute the most to the success or failure of our marketing campaigns. We are excited about the future opportunities that will arise from using SAS – making better, statistics-based decisions a lot faster."
George Onul
Senior Analyst