Northern Tool + Equipment optimizes prices with SAS®
SAS® solutions key to retailer's growth strategy
The Minnesota-based retailer of equipment for both the construction and home improvement industries has successfully deployed SAS Analytics to fuel its multichannel business. Now it's adding SAS Regular Price Optimization to better price products in stores, over the Internet and through its catalog operations.
Pricing situation
Northern Tool is committed to price leadership in multiple categories.
With merchants manually reviewing prices on 27,000 items, some items aren't re-priced frequently enough to positively affect margin.
Merchants needed an automated solution with the ability to predict sales and profit outcomes based on how a product is priced.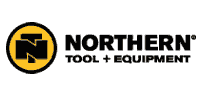 Why SAS®?
Northern Tool has successfully deployed two other SAS solutions:
With SAS Marketing Automation, the company saved $500,000 per year in outsourcing fees and gained greater control of its marketing program.
With SAS Business Intelligence, Northern Tool's business users have an easy-to-use solution for viewing data, analyzing it and creating reports without IT support. Meanwhile, IT no longer spends 15 hours a week supporting business users.

How SAS® Regular Price Optimization helps Northern Tool
An optimal set of prices is systematically recommended, based on category objectives, pricing strategy, business rules, competitive data and forecasted demand.
Fast, efficient and accurate, the proprietary demand models bring proven scalability, automation and analytical sophistication to the forecasting process.
The solution can integrate to retailer's upstream (assortment planning/category management) and downstream (price execution) systems.
The intuitive user interface adds flexibility and sophistication to the process of determining price strategy.
Northern Tool can analyze prices at the market or even the store level to maximize results.

Sophisticated analysis
With SAS Regular Price Optimization, Northern Tool can segment stores and price according to factors like available competition, cost to transport product to a store, and cost to maintain and run a store.
For catalog pricing, SAS helps the company pick a price that is sustainable for the six months that the catalog is in circulation.

The results illustrated in this article are specific to the particular situations, business models, data input, and computing environments described herein. Each SAS customer's experience is unique based on business and technical variables and all statements must be considered non-typical. Actual savings, results, and performance characteristics will vary depending on individual customer configurations and conditions. SAS does not guarantee or represent that every customer will achieve similar results. The only warranties for SAS products and services are those that are set forth in the express warranty statements in the written agreement for such products and services. Nothing herein should be construed as constituting an additional warranty. Customers have shared their successes with SAS as part of an agreed-upon contractual exchange or project success summarization following a successful implementation of SAS software. Brand and product names are trademarks of their respective companies.
Copyright © SAS Institute Inc. All Rights Reserved.