SAS® Curriculum Pathways® provides North Carolina Virtual Public School with interactive and engaging content for their online courses
The North Carolina Virtual Public School (NCVPS) enrolls high school students from across the state in more than 100 online courses, including several world languages and advanced placement classes that aren't available – or convenient to take – at local schools. Online curriculum resources from SAS Curriculum Pathways are critical components in many courses NCVPS teachers build, and serve as a vital asset for innovative credit recovery offerings.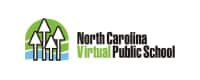 NCVPS teaches nearly 20,000 students each term, from every district in the state, utilizing course management software to maximize student interaction. The courses are taught by certified teachers using video, interactive whiteboards, wikis, active worlds and online discussion tools to meet state standards and engage 21st century learners.
"Our teachers are also our course developers - we've found a lot of success in creating high quality learning experiences that way,'' explains Tracy Weeks, Executive Director for NCVPS. But the teachers aren't computer programmers, and the budget for purchasing interactive components is limited. Slapping a textbook online isn't the answer either. "We all know if students just had to read content to learn, we wouldn't need teachers," Weeks says.
Fully funded by SAS, and offered at no cost to US educators and students, SAS Curriculum Pathways helps NCVPS enhance and build its online courses by providing Web-based curriculum resources in English language arts, mathematics, science, social studies and Spanish. Using SAS Curriculum Pathways saves NCVPS a huge amount of money, time and effort because "it keeps us from having to go out and buy products that will do the same kind of interactive experiences, while providing our teachers with quick curriculum resources," says Weeks. "It's a very attractive and effective product. It's a one-stop shop for teachers doing course development.''
NCVPS uses SAS Curriculum Pathways in several innovative ways:
SAS Curriculum Pathways resources are built into the school's online SAT prep classes.
Credit recovery students are tested to isolate only the concepts they need to master to pass their class. SAS Curriculum Pathways is built into a program to help students catch up in core classes they struggle with.
The school is designing curriculum for students with significant learning disabilities, who are now required to be taught by teachers certified in each subject area. Typically, these students have been taught by generalists in a self-contained classroom. The online offerings will help them learn subjects in more depth while staying with their classroom teachers.
SAS Curriculum Pathways also helps the NCVPS in three additional distinct ways: Engaging high-achieving students with critical thinking exercises; offering material suitable to students with different learning styles; and helping teachers build course components with a dual purpose, such as linear equation word problems with environmental themes. "This way we can address environmental literacy at the same time we're teaching the content,'' Weeks explains.
Kathleen Orfanedes is an English teacher with the NCVPS who has built SAS Curriculum Pathways components into her English 3 honors class. She covers pre-revolutionary literature, with material that introduces the Salem witch trials, and SAS Curriculum Pathways provides contextual information such as lessons on the poetry of Puritan Anne Bradstreet and the writings of theologian Jonathan Edwards. For the Romantic era, students use SAS Curriculum Pathways to view art and write about it. "The questions are pretty evocative,'' notes Orfanedes. "It gets them to think more deeply about Romanticism. It's a nice introduction to our unit."
An additional SAS Curriculum Pathways component that helps advanced students is Writing Reviser, an automated writing coach that provides extensive feedback on everything from verb selection to sentence construction. "This is a valuable tool,'' explains Ellen Hart, NCVPS Curriculum and Instruction Division Director. "As a parent of a high school student who struggles with writing, I've used my own daughter's experience with the Writing Reviser as a positive testimony to encourage online teachers to use this in their classes. Even for those teachers whose subjects don't have a direct connection with SAS Curriculum Pathways, the Writing Reviser is used with online students."
For Weeks, one of the best aspects of SAS Curriculum Pathways is that it is designed by teachers and is frequently refreshed. "It's not a stagnant product. It continues to improve and grow. And I know it comes from teachers, so it is well-informed.''

The results illustrated in this article are specific to the particular situations, business models, data input, and computing environments described herein. Each SAS customer's experience is unique based on business and technical variables and all statements must be considered non-typical. Actual savings, results, and performance characteristics will vary depending on individual customer configurations and conditions. SAS does not guarantee or represent that every customer will achieve similar results. The only warranties for SAS products and services are those that are set forth in the express warranty statements in the written agreement for such products and services. Nothing herein should be construed as constituting an additional warranty. Customers have shared their successes with SAS as part of an agreed-upon contractual exchange or project success summarization following a successful implementation of SAS software. Brand and product names are trademarks of their respective companies.
Copyright © SAS Institute Inc. All Rights Reserved.