BNP Paribas Fortis: Planning for more success with SAS® IT Resource Management
Banking execs tend to take their IT systems for granted, mainly because a major system outage just doesn't bear thinking about. Fortis Bank chose SAS to plan its capacity requirements and ensure that the nightmare doesn't become reality.
Fortis Bank Belgium is a major financial services organisation in Europe, with more than 694 billion in assets and 56,000 employees. Fortis has been growing rapidly since 1990, due partly to the bank's acquisition strategy, and has 5 million retail banking customers. Its Information Systems department processes 16 million transactions per day, and is also responsible for a range of other systems including 280 AIX logical systems, 360 Sun systems and 1,900 Wintel servers.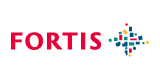 Because of the massive size of the organisation and the nature of its acquisitions, the IS department has a serious challenge in terms of integrating its applications and keeping service levels consistent across the organisation. This is where SAS comes in: Fortis Bank is using SAS software to smooth the way for the running of its 1,900+ applications. Capacity planning with SAS enables Fortis Bank to anticipate its IT needs and plan for the hardware and software necessary to meet those needs.
Fortis Bank's Information Systems Operations Manager, Jean-Paul Remory, says, "We are responsible for IT services for the bank, so we cover a number of functions that support the services. We have operational first-level support, and also support for IT processes involving problem, change management and liability management; we also plan the capacity needed by each of the applications. If you have applications running on different platforms this area becomes critical."
New challenges
Fortis Bank applications are constantly growing and changing to support new business needs. When Fortis Bank rolled out a new version of its Web banking application, the wide range of new functionalities and a 40 percent annual increase in the number of customers using the Web channel revealed an imbalance in performance and capacity between the various application components.
Consequently, the bank faced a whole new realm of service delivery and capacity planning challenges. Remory comments, "We had to take some short-term actions to manage system overload. It was crisis management. The lessons that we learned were first, that we needed to take some actions to monitor the environment better and second, we had to increase or improve our capacity management facilities. We had to deal with increased complexity in capacity management while closely monitoring the delivered service and performance.
"Capacity management had been distributed across the IT infrastructure departments, was not always formalised and was largely reactive; no action would be taken unless there was a problem. In most cases, we did not have a long-term data collection process that would allow us to analyse activity across our systems and networks and make forecasts of future growth and usage. We didn't have the applications and business drivers, and so couldn't form a productive correlation between the two."
Choosing a partner
"Using SAS to report on our consolidated data is the best way to get our systems, network and applications data into a single repository and help us integrate performance, capacity and service management activities," says Remory. "SAS allows us to perform analyses and reports that are used by hundreds of people across the company."
These reports and analyses ensure continuity of service.
"Thanks to SAS, we now have a formally integrated capacity management system for the bank so that we can avoid service problems due to lack of capacity in one of the application hardware components," says Remory. "One of the important things that we do is service management, and we want to be seen to be delivering the service to the customers as agreed."
In short, SAS IT Resource Management enables the Information Systems people at Fortis Bank to "speak" to business by aligning IT direction with the corporate bottom line, while bridging organizational gaps. "We also aim to provide a system to ensure that adequate resources are available and functional at the required time and that everything performs according to specifications," says Remory. "And the bottom line is that the system ensures all costs are accounted for and correctly attributed."
Self-service
Banking via the Web is increasingly popular. Fortis Bank currently has more than a million active subscribers to Web banking services that allow customers to perform daily transactions, engage in lending services, plan investments, and even perform portfolio analysis and simulation.
"Encouraging customer self-service over the Internet is a long-term strategy as it will free up the people working in the bank to deliver more value in customer service," says Remory. "Our objective is to ensure that the correct levels of service are being provided reliably and consistently now and for the future. SAS is an integral part of that vision."
The results illustrated in this article are specific to the particular situations, business models, data input, and computing environments described herein. Each SAS customer's experience is unique based on business and technical variables and all statements must be considered non-typical. Actual savings, results, and performance characteristics will vary depending on individual customer configurations and conditions. SAS does not guarantee or represent that every customer will achieve similar results. The only warranties for SAS products and services are those that are set forth in the express warranty statements in the written agreement for such products and services. Nothing herein should be construed as constituting an additional warranty. Customers have shared their successes with SAS as part of an agreed-upon contractual exchange or project success summarization following a successful implementation of SAS software. Brand and product names are trademarks of their respective companies.
Copyright © SAS Institute Inc. All Rights Reserved.