DIRECTV recaptures $10 million in revenue leakage using SAS
When it comes to white-hot competition, few market segments can match the rapid pace and intensity that television services providers face. Every day, DIRECTV must fend off a range of competitors attacking its preeminent position in the market, including Comcast, Dish Network, Apple TV®, Hulu, Netflix and more. To stay ahead of the competition, DIRECTV offers hundreds of channels, exclusive high-definition programming, sports subscriptions, digital video recording services, interactive games, and more for tens of millions of subscribers in the US and Latin America who use a growing number of viewing devices and interfaces in a growing range of locations.
Customer Success Video
Check out this video to learn more about Direct TV and its successes with SAS.
(Runtime: 3 mins, 41 secs)
---
Customer Viewpoint
You have questions; our customers have answers. Check out this video Q&A.
Aaron Bernardin
Director of Revenue
---
(Requires Windows Media Player 6.4.7 or higher)
As that business model becomes ever more complex, it creates the unwelcome possibility of "revenue leakage" – the unintended (positive or negative) variances in collecting revenue from customers. With so many customers, products, offers and channels, those opportunities are everywhere. According to Aaron Bernardin, Director of Revenue Assurance for DIRECTV, the challenge is to find and fix "the leaks."
"We have complex provisioning and billing systems that are used by nearly 20,000 customer service agents," he explained. "And at any point in time, we're offering dozens or hundreds of different promotions, offers, discounts, and modified pricing plans. When all of that comes together, you have the potential for errors in billing and payments."
The answer for DIRECTV lies in being able to sift through its myriad systems, promotions and pricing plans to identify gaps in the application of business rules. "We spend a significant amount of time understanding and deciphering these nested business rules," said Bernardin, "to ensure that we are billing customers appropriately and paying our vendors and suppliers properly as well. Underbilling becomes a revenue-loss issue, but overbilling becomes a customer-satisfaction/churn problem."
"The key is to not just identify revenue leakage but also uncover the root causes and work with the appropriate people in the organization to implement a systemic remedy. Once we resolve the problem, we regularly monitor it to ensure it doesn't flare up again."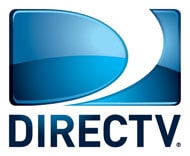 SAS helps detect the problems
Since the inception of the Revenue Assurance department more than two years ago, DIRECTV has been applying SAS solutions to help validate many of the thousands of business rules that can apply to any customer's account. "If there's a particular service that we provide to a customer for a monthly fee, we use SAS to write scripts that pull relevant data from various databases, emulate business processes and match the results against business rules, allowing us to identify where there might be gaps," Bernardin said. "We want to always be sure that our bills are appropriate and accurate. This includes making sure customers are not overpaying for services. If we find that a customer does not have a particular service but is being billed for it, we work in the same manner using SAS to interrogate the various data sources, validate the rules, and address any problems we encounter."
One of the toughest challenges facing the Revenue Assurance team is simply staying abreast of the constant changes in those business rules. "We're a fast-paced company in a fast-changing industry," said Bernardin. "When the business changes, the underlying business rules change, so we're constantly developing new monitoring procedures to ensure our bills are accurate."
According to Bernardin, DIRECTV has a strong relationship with SAS, based on the value it has consistently provided the organization. "We're a longtime SAS user, so when the Revenue Assurance department was launched a couple of years ago, SAS was the obvious choice," he said. "The technology for finding these revenue gaps is indispensable, and the people we work with are always responsive and helpful. And as the number of analysis scenarios climbs every week, we rely on SAS for high-performance responses to the greater number and greater complexities of our scripts."
Moving to proactive analysis
Already, DIRECTV has identified significant gains that it attributes directly to the revenue assurance initiatives facilitated by SAS. "We regularly evaluate the ROI that we bring to the company," Bernardin said. "We measure that through hard dollars in the revenue we bring back to the company, and we also measure it through the inbound phone calls we prevent by identifying our overbilling situations. We're recovering more than $10 million (US business), annually, from our efforts in this area – money that goes straight to the bottom line."
As DIRECTV continues to identify and remediate any revenue-leakage gaps, the challenge is subtly shifting. "It actually becomes a little more difficult to spot additional revenue gaps as we move forward," said Bernardin. "We have millions of transactions on a daily basis and already use SAS Enterprise Guide to efficiently analyze that kind of volume. More importantly, though, we expect to use SAS to mine this data and help us proactively identify gaps and trouble spots before they happen. That's why we're eager to use SAS Enterprise Miner to build our predictive and descriptive capabilities. If we can remediate issues before they have an impact or identify a root cause sooner, we'll be even more efficient and generate even greater return."
The results illustrated in this article are specific to the particular situations, business models, data input, and computing environments described herein. Each SAS customer's experience is unique based on business and technical variables and all statements must be considered non-typical. Actual savings, results, and performance characteristics will vary depending on individual customer configurations and conditions. SAS does not guarantee or represent that every customer will achieve similar results. The only warranties for SAS products and services are those that are set forth in the express warranty statements in the written agreement for such products and services. Nothing herein should be construed as constituting an additional warranty. Customers have shared their successes with SAS as part of an agreed-upon contractual exchange or project success summarization following a successful implementation of SAS software. Brand and product names are trademarks of their respective companies.
Copyright © SAS Institute Inc. All Rights Reserved.