At the heart of the French health-care system
As a key component of the French social security system, the CNAMTS (the French National Health Insurance Fund for Salaried Workers) has been collecting all information related to patient care since 2003. The CNAMTS has used this data to create a cross-sectional sample for conducting epidemiological and economic analyses essential to the management of public health policies.

For several years, the various administrations and Parliament of France have wanted to better understand and monitor health expenses. Such examination of expenses has been more important since the country's 1996 health care reform spawned a new chain of responsibility among the players of the French social security system. At the same time, public health concerns have always necessitated the monitoring of diseases and epidemics, as well as the monitoring of treatments - notably in order to measure their effectiveness.

A law passed on December 23, 1998, made CNAMTS responsible for implementing a database that would compile all of the information from France's 17 health insurance programs. This gave rise to the National System of Inter-Program Health Insurance Information (abbreviated as SNIIR-AM in French), a database containing hospital bills and all claim forms issued by physicians.

"From the doctor's appointment (with either a generalist or specialist), whether in the doctor's office or in a hospital, to the prescriptions, laboratory tests or technical procedures (surgery, scans, radiology, etc.), the entire 'course of treatment' followed by health insurance beneficiaries may be analyzed, while fully complying with anonymity regulations," notes Yvon Merlière, Assistant Director of the Strategy, Research and Statistics Directorate of the CNAMTS.

The SNIIR-AM database compiles more than 60 terabytes of data, even though individual patient information is destroyed after three years. There are 600 users from different entities (health insurance bodies, government ministries, research organizations) that use the database to run a total of 70,000 queries per year.

A cross section under the microscope
While certain organizations use the database for expense monitoring and others use it to study diseases or epidemiology, there is never a need to work with the data as a whole. However, "to monitor the evolution of a disease, three years are clearly insufficient," points out Merlière. "With authorization from the CNIL [the French Data Protection Authority], we thus developed a cross-sectional sample of 600,000 health insurance beneficiaries who will be monitored for 20 years. The anonymity of the beneficiaries and the confidentiality of medical files are guaranteed," assures Merlière. "We worked with the CNIL for 10 years to ensure this."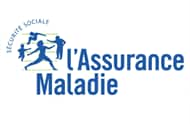 While complete individual data is not accessible outside the CNAMTS, the permanent inter-program cross section of beneficiaries (abbreviated as EPIB in French) needs to be accessible.

In addition to the CNAMTS and other governmental agencies, the information contained in the cross section is useful for researchers and statisticians focusing on public health, risk management, etc. "Our objective, given that the cross section is supported by an open, but secured system, is to allow authorized outside personnel to directly access detailed databases via the CNAMTS intranet," continues Merlière. "With the help of SAS, we have developed a 'light client simulation' system that allows different research centers to work from their own computers."

Facilitating data access
The system that was selected required the installation of SAS® Enterprise Guide® on a remote Citrix server, accessible to personnel who wished to run queries. "In this way, the 'clients' of the EPIB cross section do not need to download the SAS solution on their own system," remarks Merlière. "Furthermore, we have noticed that SAS Enterprise Guide performs even better than when installed directly on the user's computer."

In this way, a user connected to the portal can run a query directly via Citrix and SAS Enterprise Guide to search the SAS® Scalable Performance Data Server® libraries created within the data warehouse.

Another parallel process may be used for searches involving larger data volumes; a deferred query can be executed as a background task that yields results a few hours after the query is initiated.

The Citrix system was designed with ergonomics in mind: in addition to SAS Enterprise Guide, SAS Add-In for Microsoft Office, which provides access to Word and Excel, is available. Always eager to optimize the ways in which the cross section is manipulated, Merlière proudly says, "We also were able to create a shared space where users with the same profile and with the proper authorization may exchange data with one another."

The use of SAS each step of the way – at the database level as well as the library or data processing level – prevents interfacing problems between different systems.

Initially, 15 outside users were trained on the use of the EPIB cross section of beneficiaries for research purposes. The training group consisted of statisticians from the IRDES (the French Institute for Research and Information in Health Economics), and researchers from the INSERM (the French National Institute for Health and Medical Research) and the INCA (the French National Cancer Institute). "We plan to achieve a goal of … 1,600 (users) over the long terms," notes Merlière.


The results illustrated in this article are specific to the particular situations, business models, data input, and computing environments described herein. Each SAS customer's experience is unique based on business and technical variables and all statements must be considered non-typical. Actual savings, results, and performance characteristics will vary depending on individual customer configurations and conditions. SAS does not guarantee or represent that every customer will achieve similar results. The only warranties for SAS products and services are those that are set forth in the express warranty statements in the written agreement for such products and services. Nothing herein should be construed as constituting an additional warranty. Customers have shared their successes with SAS as part of an agreed-upon contractual exchange or project success summarization following a successful implementation of SAS software. Brand and product names are trademarks of their respective companies.
Copyright © SAS Institute Inc. All Rights Reserved.
Yvon Merlière, Assistant Director of the Strategy, Research and Statistics Directorate of the CNAMTS
CNAMTS
Challenge:
Create an anonymous, cross-sectional sample of 600,000 health insurance beneficiaries, and archive their medical histories 20 years to give researchers access to a detailed database from which to perform detailed simulations via intranet
Benefits:
Ability to monitor expenses and study diseases