Briggs & Stratton takes an intelligent approach to cost reduction with SAS®
Briggs & Stratton, the world's largest manufacturer of air-cooled gasoline engines, is taking a more strategic approach to purchasing. By using SAS Business Intelligence to analyze spending, the company significantly enhanced its cost-reduction performance.

"We beat our cost-reduction numbers two years in a row,'' says Marty Straube, Engine Group Vice President. "The ability to analyze data is the foundation to being able to embark on that kind of performance.''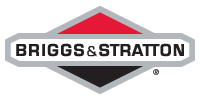 ®
®
®
® 
Discovered it has too many suppliers for some products and not enough for others. "In case of natural disaster, you don't want to have just one supplier,'' Glatch says.
Created a supplier scorecard that shows quality, delivery, purchase-price variance, defects and other metrics. "It is really easy to see trends in commodity cost changes,'' Glatch says.
Developed a supplier portal so suppliers can view details on delivery times, quality and invoices.
"Our buyers can take a data set with millions and millions of rows and pull up a report literally in seconds,'' Glatch says.

Briggs & Stratton uses SAP ECC 6.0. In undertaking the analysis and scorecard project, it used SAP's classification system to assign commodity codes to purchases. SAP pulls 12 months of data into the scorecard and shows the company's top 50 suppliers.

"You get so much data from SAP, but it is hard to analyze without SAS,'' Glatch says.

The buyers work with the data through the reports that reside on the platform for SAS Business Analytics. Glatch can also handle custom requests using the point-and-click SAS Enterprise Guide. If the custom request looks like something all buyers could use, the process or report is surfaced to the appropriate personnel on the SAS BI system.

Glatch's success with the supplier scorecard in the engine group has won him recognition. "We've just cloned it for our Home Power Products division, our Yard Power Products division and our Service division,'' Glatch says.


Marty Straube, Engine Group Vice President
The divisions receiving Glatch's help have been pleased. "Once they see the ease of these online reports, they're pretty easily convinced,'' he says.
Glatch also uses SAS to support maintenance repair operations, an area in which he once worked. He recently helped the group decrease its inventory by 15 percent.

Glatch continues to look for other areas to help. He recalls how he struggled to create reports for maintenance repair before using SAS. "It took a couple of hours to write the reports, and one time the report came so close to consuming all the memory on the server that I nearly shut down the transactional system. This same report now takes just five seconds with SAS. I've heard of people spending two to three days every month compiling reports. That irritates me because you're wasting a lot of time. With a day or two of programming, you can create something repeatable and not go through this," Glatch says.

Meanwhile, the executives who use the data are thrilled. "My key customers, which are operations and engineering, are happy with the results of our transformation. This is a marvelous tool that has really helped us manage our business and make decisions,'' Straube says.

The results illustrated in this article are specific to the particular situations, business models, data input, and computing environments described herein. Each SAS customer's experience is unique based on business and technical variables and all statements must be considered non-typical. Actual savings, results, and performance characteristics will vary depending on individual customer configurations and conditions. SAS does not guarantee or represent that every customer will achieve similar results. The only warranties for SAS products and services are those that are set forth in the express warranty statements in the written agreement for such products and services. Nothing herein should be construed as constituting an additional warranty. Customers have shared their successes with SAS as part of an agreed-upon contractual exchange or project success summarization following a successful implementation of SAS software. Brand and product names are trademarks of their respective companies.
Copyright © SAS Institute Inc. All Rights Reserved.