Česká spořitelna (Czech Savings Bank) refocuses campaign management with SAS
Česká spořitelna sees a 20 percent time savings and a 38 percent increase in campaign profitability
How can you save money on television and print advertising budgets that may or may not be grabbing the attention of consumers? How can you add direct marketing to your already complex campaign management process?

Build a smart direct marketing program and develop a team for comprehensive customer relationship management. These are lessons from Česká spořitelna, the largest bank in the Czech financial market. 


Michal Seifert, Head of Direct Marketing (left), and Jiří Škorvaga, Member of the Board of Directors and Deputy CEO
Česká spořitelna (ČS) is a modern bank with 5.3 million clients. It's a member of a Central European financial group called ERSTE Group that has a client base totaling nearly 17 million. ČS products and services offerings are designed for small-scale clients, small and medium-sized companies, towns and municipalities.
ČS's research showed that the bank and ERSTE Group could gain competitive advantage in the region if ČS developed a comprehensive customer relationship marketing (CRM) approach. Using SAS Marketing Automation's point-and-click user environment, a new team of six campaign managers are performing the entire campaign process for each direct marketing campaign, beginning with the target group selection through to the fully automated campaign evaluation. The results? A 38 percent increase in profitable campaigns and a 20 percent time savings as a result of automation and efficiency.

"During financial crises, companies face increasing pressure to reduce costs while increasing the efficiency of marketing budgets," said Václav Hrubý, Head of the Campaign Management team. "We plan to transfer more marketing resources to below-the-line activities and consider a direct marketing approach to be a real winner during a financial crisis. Direct marketing has an advantage over above-the-line marketing communications such as television, radio and newspaper because we can accurately calculate our expenses and measure output and responses."

Marketing rethinking equals restructure
With SAS, this approach will allow the bank to mine data and target marketing materials to the largest client portfolios on the Czech market. To deploy CRM, however, ČS needed organizational restructuring that would include a direct marketing department staffed with campaign managers and data miners.

To prepare, the bank worked with SAS partner Capgemini to build and develop a data warehouse optimized for CRM. After that, the bank identified a structured and centralized approach to direct marketing. To implement CRM and customer intelligence within the broader banking system, clear definitions and disciplines needed to be developed, and not only in ČS. This represented a long-term project, so the bank's leaders also decided to embark upon the more immediate implementation of data mining capability. To help accomplish these goals, ČS created a new, independent data mining team focused on using SAS software.

Goals for the new data mining capabilities included increasing customer knowledge about improved product targeting. An important starting point was effectively segmenting the client base using data about customers and bank products and services, combined with demographic data. The segmented data provided a foundation for effective campaign management in the future and an opportunity to stay a step ahead of the competition while progressively meeting clients' needs.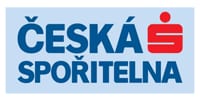 Campaign management before SAS
During the early stages of restructuring, the campaign management team used SAS® Enterprise Miner™ to identify which customers had the highest probability of buying one product over another. For instance, a customer may choose to buy more life insurance rather than invest in mutual funds. But the actual campaign process was managed in Excel, where the bank stored all of the information about the campaign.

The original process had many limitations. The first was apparent before campaign launch, when the campaign manager was forced to ask the data mining team to prepare a customer target group sampling. This activity used countless extra hours of the team's time as it focused on SQL queries instead of the actual analytics to build predictive models.

Another limitation was obvious during campaign evaluation. Three or four months after the campaign's completion, the data mining team spent even more hours to evaluate the results – which, due to the time lag, could only be used to improve future campaigns and not to modify and improve the current campaign.

Campaign management: Quantity or quality?
The client portfolio of ČS represents 5.3 million individual clients. If you compare this to the population of the Czech Republic – 10.4 million people – that means that every second inhabitant of the Czech Republic is a client. With that data in mind, it might stand to reason that more marketing materials would equal more customers. However, with SAS, ČS found that targeted marketing had more effective customer reach.

ČS had always been very communicative with its clients. The bank used various communication channels, including fliers, e-mails and phone calls. The clients received SMS (short message service) text messages and messages from the ATM machines. The bank also addressed client communication at each local branch.

With SAS, the bank also initiated "event campaigns." It mined customer data for events, such as university graduations, the birth of a child and wedding dates, to send a targeted offer to the client. This is an innovative approach in the Czech – or even central European – banking market. Customers are often surprised that their bank knows and uses their general data, let alone more personal information.

The bank is still calculating the return on investment for this novel idea, but the competitive gain of being first is clear.

Campaign management after implementing SAS
Campaign managers at ČS – who may have no programming or SQL knowledge – are now responsible for the entire campaign process, starting with the selection of the target group through to the fully automated campaign evaluation. The campaign manager is autonomous, thus freeing the data mining team to dedicate its time to developing sophisticated statistical models and improving predictive capabilities.

ČS can also test each campaign before sending it into full production. ČS tests each campaign on target groups ranging from 1,000 to 5,000 customers each. The campaign manager sets a goal (ROI or profit), monitors the test group results for potential issues, modifies and refines after testing, and then pushes to the rest of the customers. Testing the campaigns allows ČS to improve the campaign before real operations. It may also give a campaign manager the opportunity to stop an unsatisfactory campaign. By using SAS to automate recurring campaigns and eliminate unprofitable ones, ČS has realized a time savings of approximately 20 percent.

"The fully automated evaluation of all our campaigns, which we now have, has a great importance for our ability to clearly see what we do and to 'sanitize' the portfolio of our campaigns on a regular basis. I know this may sound trivial, but this consistent set of standardized and accurate parameters about each campaign allows us to gain the proper insights that we need to maximize long-term value of the customer relationships, as opposed to just selling enough units to meet the quarterly sales targets," said Michal Seifert, Head of Direct Marketing at Česká spořitelna. "We expect to grow revenue from the current customer portfolio by making careful choices of appropriate customer treatments, rather than endless increasing of campaign intensity. SAS would allow us to make even more campaigns if we wanted to, but we choose to stay in the neighborhood of a thousand campaigns annually and use the tool to work on continuous improvement of campaigning efficiency."

Jiří Škorvaga, Member of the Board of Directors and Deputy CEO of Česká spořitelna, says, "We have millions of clients in our portfolio and hundreds of millions of interactions and events between Česká spořitelna and those clients every year. We had to grab this opportunity quickly, with maximum management attention, the best people and the best technologies available. That is why SAS was always on our top list of partners. We feel proud we have really achieved something together."

Increasing campaign income
With more than 1,000 campaigns a year, Česká spořitelna determined that further increases the overall number of campaigns would not increase income and could even ultimately result in less revenue. Therefore, the next step to build on the company's marketing automation success was to optimize existing marketing campaigns. The goal of marketing optimization is to deliver greater income, while maintaining both the current number of solicited clients as well as the number of executed campaigns. SAS was chosen as a strategic partner to help ČS address this challenge and implement its SAS Marketing Optimization solution.

In the first year of using SAS Marketing Optimization, campaign income is estimated to increase by 15 percent to 50 percent per year.

"We will now really be able to do the right thing: carefully calculate and pick the right treatment for each customer. We are finally making a true turnaround from the desperate efforts to manage target groups (selecting clients good for a particular product offer), to the opposite: selecting treatments for a given individual client. This is, of course, a more difficult and more demanding concept from the technical, process and organizational point of view. However, I am very confident that we can do this with SAS Marketing Optimization," states Seifert.

How ČS handles customer inquiries 
Česká spořitelna has made a giant leap forward in its ability to respond to customer feedback. Instead of simply processing customer contacts, ČS handles them properly and quickly by documenting problems and learning from feedback to make necessary improvements.

In 2008, ČS handled more than 156,000 customer contacts, including inquiries, suggestions, requests and complaints. As of September 2008, it had successfully met its goal by investigating at least 80 percent of all client contacts within 24 hours. Achieving this response speed enabled Česká spořitelna to meet the best practices standards of European banks.
The results illustrated in this article are specific to the particular situations, business models, data input, and computing environments described herein. Each SAS customer's experience is unique based on business and technical variables and all statements must be considered non-typical. Actual savings, results, and performance characteristics will vary depending on individual customer configurations and conditions. SAS does not guarantee or represent that every customer will achieve similar results. The only warranties for SAS products and services are those that are set forth in the express warranty statements in the written agreement for such products and services. Nothing herein should be construed as constituting an additional warranty. Customers have shared their successes with SAS as part of an agreed-upon contractual exchange or project success summarization following a successful implementation of SAS software. Brand and product names are trademarks of their respective companies.
Copyright © SAS Institute Inc. All Rights Reserved.
Jiří Škorvaga, Member of the Board of Directors and Deputy CEO
Česká spořitelna (Czech Savings Bank)
Business Issue:
Increase marketing response rates and reduce marketing costs through improved direct marketing effectiveness.
Benefits:
With SAS, the bank can implement, modify and improve campaigns through a point-and-click environment, resulting in 38 percent increase in profitable campaigns and a time savings of about 20 percent.
SAS Partner Success 
Capgemini
worked closely with SAS and Česká spořitelna to build a business case for the project's funding. The partner also assisted with project management and integration of the business process and software within the bank's complex infrastructure.
SAS has developed a methodology, which assesses a company's readiness to implement CRM, or customer intelligence. "It is called the Marketing Evolution Assessment," said Petr Šlajchrt, Sales Director for SAS Czech Republic. "It evaluates how prepared a company is for such activities and helps define the necessary steps for successfully implementing CRM throughout the enterprise."
Marketing evolution assessment 
Are your customer relationship management (CRM) capabilities efficient and effective? Are they growing revenue? What are your CRM needs? Ask your SAS representative these key questions:
How can SAS CRM capabilities help measure and manage customer profitability and lifetime value?
How can SAS improve sales efficiency across various distribution channels?
How will this implementation drive value to retention programs?
How can SAS help you develop an integrated customer view and address your organization's data quality issues?
How can SAS help you address the right customer at the right time with the right offer?
Armed with this information, you and your representative can create a road map detailing how your SAS CRM solution will deliver value for the money.
"The company is able to eliminate less profitable campaigns by using consistent and reliable measurements to decide which campaigns to eliminate and change, while still focusing on our current campaigns. Česká Spořitelna expects to grow revenue and increase customer share by launching more campaigns with better predicted results."
Michal Seifert
Head of Direct Marketing, Česká spořitelna
"SAS was always on our top list of partners. We feel proud we have really achieved something together."
Jiří Škorvaga
Member of the Board of Directors and Deputy CEO of Česká spořitelna