Predictive Insurance Claims Processing:
The Issue of Fraud
Financial Crimes Symposium Webinar Series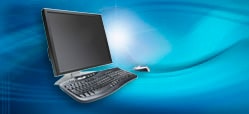 On-Demand Webinar
Claims typically account for up to 80 percent of an insurance company's costs, making the way the claims process is managed vital to a company's profitability. As insurance becomes a commodity, carriers are turning to customer claims experience as a competitive advantage. However, growing pressures to settle claims faster and with fewer resources – compounded with a slowdown in the economy – only increases the likelihood of claims fraud.
Tune in to this on-demand Webinar to learn how analytics can be used to reduce claims fraud, enhance adjuster efficiencies, decrease loss-adjustment expenses and improve customer satisfaction. Our expert presenters will discuss the concept of predictive claims, the client value and the approach to developing a predictive claims environment.
Key takeaways
Learn how predictive analytics – used within multichannel distribution and claims strategies – develop and sustain business improvements during changing business cycles.
Discover why integrating predictive analytics into a key transactional system delivers improved loss ratio results.
Explore a "hybrid approach" to detecting fraudulent claims, including predictive business rules, data modeling techniques and social networking analysis.
Featured speakers
Mauricio Benes is a partner in the Insurance practice at Accenture in charge of claims technology campaigns in North America. Benes joined Accenture in 1994 and has extensive experience in property and casualty insurance. He has worked with clients on the design and implementation of claims systems in North America and Europe. Benes holds a Master of Science degree in industrial engineering from Purdue University.
Stephen Swenson is an Insurance Development Executive at SAS, working across the US insurance practice for both property/casualty and life. He works with insurers to integrate predictive analytics into their transaction processing and business process workflow systems. Prior to this role, Swenson spent more than five years managing the SAS Insurance Practice for the Western US. His experience in the financial services and insurance space totals more than 20 years, with a significant portion of that spent as a worldwide director with American Express, where he leveraged technology to drive cost improvements upward of $50 million annually.