Got Bad Data?
Applying Business Analytics Webinar Series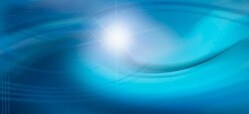 On-Demand Webinar
Who should attend
Business analysts, data analysts, data stewards, data and database administrators, and warehouse managers who want to ensure the quality and reliability of their organizations' information.
Why you shouldn't miss this Webinar
Invest a little time in this Webinar, and you'll learn how to:
Improve key data areas through data quality profiling.
Achieve a unified, accurate view of data.
Support changing business needs through customization.
Provide decision makers with trustworthy information.
With fully integrated, reliable, high-quality data at your fingertips, you can apply analytics to that rich information and come away with insights that optimize your organization's decision-making and problem-solving capabilities.
The big picture
Achieving true data quality is a key component of the platform for SAS® Business Analytics, which:
Provides an effective infrastructure for managing the growing appetite for intelligence.
Helps you derive more value from existing technology and information assets.
Supports sustainable growth of your organization through innovative use of technology and information.
Presenters


Gaurav Verma
Business Analytics Marketing Manager
SAS
Gaurav Verma drives SAS' global business analytics product marketing strategy and positioning. Verma's key areas of focus are persona-based marketing, awareness and messaging for SAS' business analytics and information management solutions. He also serves as a spokesperson to press and analyst communities.
Verma, who has more than 10 years of experience in marketing, came to SAS from Cognos, where he served as the Financial Services Industry Marketing Director. Verma has also served as Director of Corporate Marketing for Information Builders and as Principal Analyst and Program Manager for Doculabs.
Scott Chastain
SAS Americas Technology Practice
An engineer by education, Scott Chastain currently assists customers by designing solutions for a wide array of business challenges. Chastain has extensive experience in a wide array of industries, including healthcare, manufacturing, telecommunications, government and finance. Chastain believes that enterprise data architecture is a foundational requirement for business analytics, and to that end, his primary focus areas revolve around data management, data governance and master data management.

On-demand Webinar