Need to Deliver Dynamic and Interactive Information?
Applying Business Analytics Webinar Series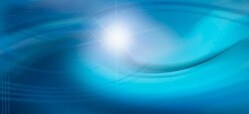 On-Demand Webinar
Who should attend
Business analysts, data analysts, statisticians, forecasters, demand planners and IT management in any industry who want to deliver greater insight, make forward-looking decisions and effectively manage information.
Why you shouldn't miss this Webinar
The speed of change in our global economy means that to compete, it is no longer good enough to deliver the right data to the right person at the right time. You have to think ahead, see the trends and plan beyond just today or tomorrow.
How can you bridge the gap between historical reports and real predictive insights delivered in easy-to-understand ways?
Attend this Webinar and learn how to easily integrate data from across your enterprise and deliver self-service reporting and analysis that goes beyond historical reporting on yesterday's news. You'll save time and money as your IT department spends less time responding to requests and business users are able to quickly access information with dashboards, reports, Microsoft Office and other presentation layers that integrate SAS® software's world-class analytics.
The big picture
Achieving accurate reporting is a key component of the platform for SAS Business Analytics, which:
Provides an effective infrastructure for managing the growing appetite for intelligence.
Helps you derive more value from existing technology and information assets.
Supports sustainable growth of your organization through innovative use of technology and information.
Questions? Contact Buffie Silva at Buffie.Silva@sas.com or 919-531-0345.
 On-demand Webinar