SAS® helps Hallmark send customers the right message
SAS BI Server shaved reporting time from two days to 10 minutes, freeing Hallmark staff to do more in-depth analysis
The nearly 100-year-old Hallmark greeting card company is reaching out to consumers in new ways to build more personalized relationships with its best customers – including offering customers the opportunity to customize cards using online personal messages. The company wants to nurture the relationship it has with its most loyal customers, the people who shop at Hallmark Gold Crown stores for everything from greeting cards to collectibles. It also wants to make sure it uses its marketing budget wisely.
Customer Success Video
Check out this video to learn more about Hallmark and its successes with SAS. 
View Video
(Runtime: 4 mins., 58 secs.)
---
Customer Viewpoint
You have questions; our customers have answers. Check out this video Q&A.
Jay Dittmann
Vice President, Marketing Strategy
View Video
---
(Requires Windows Media Player 6.4.7 or higher)
The company gathers point-of-sale information, including purchases from millions of loyalty card holders, and a diary of card purchases kept by 7,000 households. Hallmark currently has three years' worth of purchasing data down to the UPC level – about 300 million rows of data. It knows which customers buy lots of Mother's Day cards and which load up on holiday gift-wrapping.
"SAS helps us understand  what each individual's buying profile is – what they like to buy and how they would like to be communicated with and rewarded for using Hallmark products,'' says Cathy Richmond, Consumer Understanding and Insight Manager. Combining this detailed information with SAS predictive modeling and data mining allows Hallmark to customize its direct marketing campaigns so each customer receives the right offer at the right time.
Predictive modeling leads to improved ROI
The company also gains new customer insights through the use of predictive modeling.  For example, when deciding which consumers to market to for the holiday season, a logical choice would be those customers who bought something last holiday.  After using SAS predictive modeling, the company discovered that a good predictor of a customer visiting a Hallmark store was if they had visited one recently. "We found out if we don't see them in the third quarter (before Christmas) we might not see them in the fourth quarter,'' Richmond says. That's changed how the company advertises and sends out targeted marketing. "We've seen improvements in our ROI on marketing spend,'' says Dayna Vaczi, Consumer Understanding and Insight Director.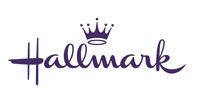 Another insight the company gleaned with help from SAS was when to advertise and for what holidays. "We realized we were overspending in January and at Easter. We had traditionally invested in advertising earlier in the year and at Easter, but we weren't doing anything at Father's Day,'' explains Jay Dittmann, Vice President of Marketing Strategy. Everything was based on historical numbers. The company experimented with more Father's Day advertising and measured the results with SAS. "It was a huge success,'' Dittmann says.
"SAS is easy to use. You don't have to be a programmer and it integrates data from many different sources just beautifully,'' Richmond adds. And while you don't have to be a programmer, it still has enough power and potential (through the predictive modeling element) to appeal to statisticians, while basic querying is easy enough for a casual analyst or less technical person to use. "We have yet to come across anything that we can't do in SAS,'' Richmond says.
"Oftentimes there is a request for information that we aren't sure will be helpful to the analysis," Richmond says.  Instead of sending a request through the IT department, the Insight Division uses SAS to get to data quickly and determine which data would be most beneficial.  Sometimes the data is simple enough for casual users to get themselves using SAS BI.
"SAS BI has reduced the time it takes to produce an analysis from two days to 10 minutes, and as a result business partner satisfaction has gone up because we can address more issues,'' Vaczi says.
"With SAS, our business users are able to gain more value from the data, leading to better decisions and, ultimately, better marketing ROI,'' Dittmann says.
A detailed view of customers + predictive modeling = customized marketing
Hallmark's treasure trove of detailed customer information and insights from predictive modeling and data mining are used to customize the content and timing of direct marketing vehicles. Sending the right advertising messages to loyal shoppers is critical. "Does (our customer) need to know about Keepsake Ornaments or greeting cards? Does she want to know about a licensed product? And if so, which one?'' Vaczi said.
Timing of targeted offers is also critical. "If somebody always shops late, we don't want to contact them too early because they're not even thinking of the holidays at that time," says Vaczi. Likewise, the company likes to run tests – for instance, offering special incentives to see which shoppers will come into stores earlier in the holiday season. "With SAS, we've got the tools to do that and that helps with our sales plans and goals," Vaczi says.
The company can get to such a detailed view of customers that it is now supplying information directly to Hallmark Gold Crown retailers so they can create their own customized direct mail campaigns for their best customers.
Copyright © SAS Institute Inc. All Rights Reserved.