Lilly and SAS: A 30-Year Relationship
At Eli Lilly and Company, the success of its innovative pharmaceutical products is measured in the Indianapolis-based drug manufacturer's ability to improve the quality of life for patients and their families. To meet its own high standards, Lilly for 30 years has relied on SAS in many facets of its business – from discovery and development to providing patients with "answers that matter."
Video met klantverhaal
Check out this video to learn more about Eli Lillly and its successes with SAS. 
Bekijk de video
(Runtime: 4 mins.,28 secs.)
---
Customer Viewpoint
You have questions; our customers have answers. Check out this video Q&A.
Steve Ruberg
Senior Research Fellow, Global Statistical Sciences
Bekijk de video
Michael C. Heim
Vice President & Chief Information Officer
Bekijk de video
---
(Vereist Vereist Windows Media Player 6.4.7 of hoger of Vereist Real Player 6 of hoger)
Lilly has a strategy that is based heavily on scientific innovation in order to meet the medical needs of patients. Furthermore, with the average cost to discover and develop a new drug ranging from $800 million to $1.2 billion – and with an average time span of 10 to 15 years from discovery to patient – Lilly constantly strives for operational efficiencies companywide. 
"SAS is at the heart of the vast majority of our clinical analyses, which are used by decision makers at many levels and at many steps along the way to determine whether to proceed with or abandon drugs in the pipeline," explains Steve Ruberg, PhD, Lilly's Senior Research Fellow within Global Statistical Sciences. "And regulatory agencies like the FDA can trust our data and our analyses because they use SAS, too. With the broad use of SAS across the pharmaceutical industry, one could consider SAS as the industry standard." 
SAS engrained in framework
Lilly has used SAS for three decades to help accomplish business goals, including:
Gaining indepth scientific and medical knowledge about compounds.

Designing better research studies.

Building models that better predict patient outcomes for both safety and efficacy.

Making it easier to meet regulatory compliance by documenting who did what and when at every stage of the analytical process. 
"SAS has been on the leading edge with the breadth of its statistical, analytical and data integration solutions, so we rely heavily on SAS for much of our statistical work," Ruberg says. "It's really hard for me to imagine how we would do the work that we do without SAS."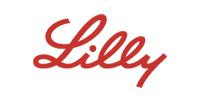 Consistency equals savings
At Lilly, more than 360 employees work in the statistics group in 10 cities across four continents. They rely on SAS in drug discovery, toxicology studies, drug formulation development, clinical trials, sales and marketing, and manufacturing. SAS complements their individual talents and skills for delivering fast, innovative results by providing them a comprehensive suite of tools to meet their needs. 
"SAS is a common platform for us, which helps us maintain consistency among our geographically diverse teams, as well as our outsourcing partners," Ruberg says. "That means we can share work more easily and shift resources when we need to do so. That flexibility helps us save time and effort, and it allows our drug development and regulatory submissions to be done on a more predictable timeline."


At Lilly, Ruberg adds, SAS enables operational efficiency, scientific consistency and product integrity. "Although we are in the early days of our implementation of the new SAS Drug Development platform, we expect to gain efficiencies for integrating and analyzing data from our clinical trials," Ruberg says. "We anticipate that these efficiency gains will allow us to increase our throughput of compounds in our portfolio as well as allow our statisticians to focus more on the innovative scientific aspects of our work. Lastly, we are hoping to use the SAS Drug Development platform as a mechanism to collaborate better with vendors, partners and perhaps universities to analyze our data so that we can extract the maximum amount of knowledge from our data assets." 
"Our partnership with SAS continues to grow and mature," he adds. "It's not just what SAS allows us to accomplish; we also respect their focus on innovation as well as their longevity, stability, and reputation. That sets SAS apart from other analytical software companies."
Copyright © SAS Institute Inc. All Rights Reserved.