SAS® Visual Analytics
Migliore visualizzazione dei dati.
Analytics alla portata di tutti.
Scopri un nuovo mondo di possibilità.
La tecnologia alla base di SAS® Visual Analytics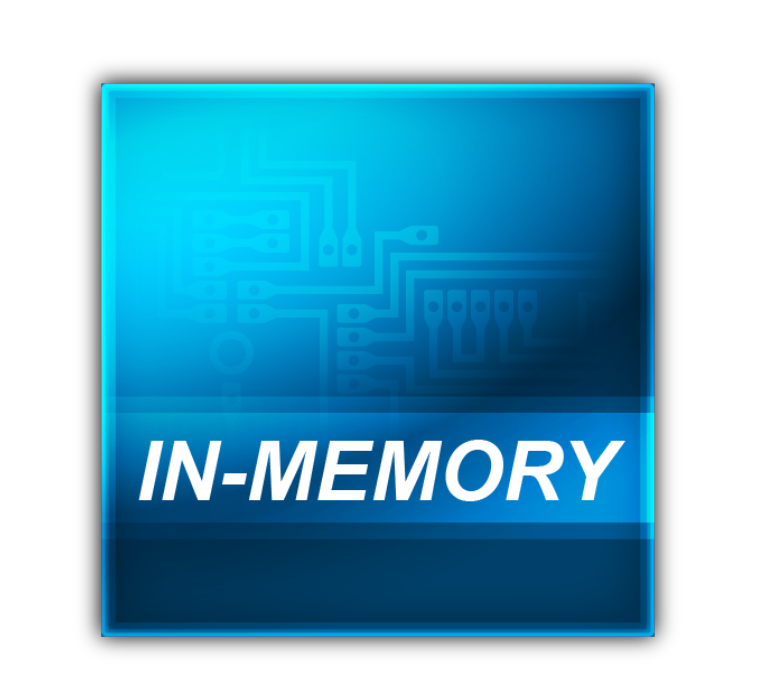 Server In-Memory progettato per gli Analytics
Veloce, potente e progettato per l'analisi - questo è SAS® LASR™ Analytics Server, il server in-memory ad alte prestazioni, progettato per elaborare e fornire immediati risultati analitici. Una volta caricati i dati sul server, chiunque può creare calcoli di dati dinamici, drill down ed esplorare i dati senza il supporto dell'IT, produrre visualizzazioni molto velocemente e condividere i risultati attraverso Web e mobile.
Sono disponibili opzioni di implementazione di server in-memory per ambienti single-server e distribuiti.
Mdalità single-server adatta a gruppi di lavoro, uffici e organizzazioni di piccole e medie dimensioni
La modalità distribuita consente alle aziende di scalare, utilizzando hardware blade per supportare le crescenti richieste di dati.
Elaborazione parallela per efficientare i costi secondo la crescita delle vostre esigenze.
Integrazione con Hadoop per ottimizzare le performance e la scalabilità.
Utilizzo su hardware commodity o sistemi di database Pivotal (prima Greenplum) e Teradata.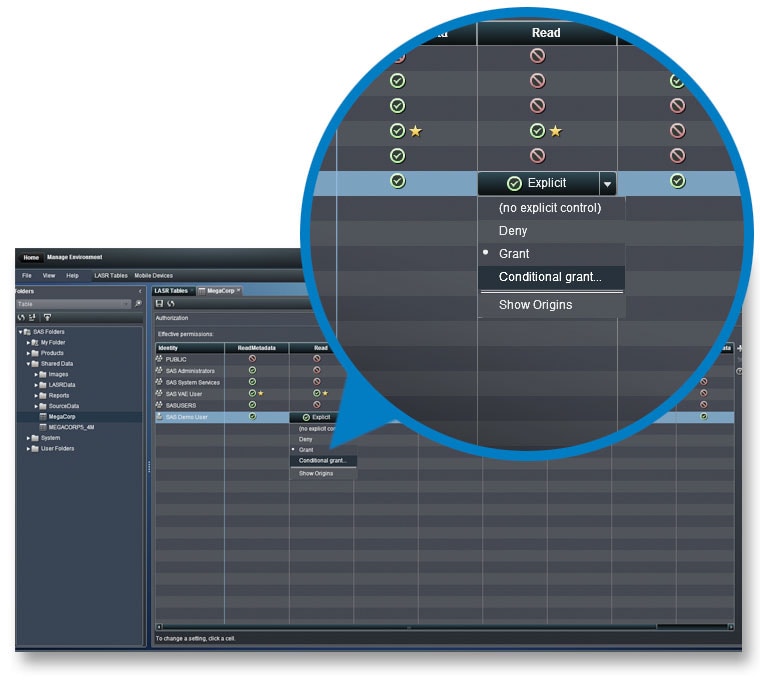 Amministrazione facile per l'IT
Con un'interfaccia Web-based di facile utilizzo, il personale IT e i data architect possono realizzare un unico ambiente di lavoro per tutti, preparare e caricare i dati per più utenti. Le strutture dati sono facilmente tradotte in termini comprensibili a tutti gli utenti e le regole di business possono essere definite in modo coerente per migliorare il governo dei dati. Il reparto IT mantiene il controllo dei dati senza violare la produttività e il bisogno di flessibilità degli utenti.
Tutti gli asset di informazione SAS, compresi utenti, server e dati, sono facili da gestire.
L'autenticazione dell'utente e le autorizzazioni di accesso alle informazioni supportano la data governance.
I dati vengono caricati su server in-memory in base al volume, alla frequenza degli aggiornamenti e alle esigenze di scalabilità.
Requisiti tecnici
Server Environment
Sistemi Operativi
Red Hat Enterprise Linux 6
SuSE Linux Enterprise Server 11
Oracle Linux 6.1
Windows (only for nondistributed deployments): Windows Server 2008 R2 Enterprise SP1, Windows Server 2008 R2 Datacenter SP1, Windows Server 2012 Standard, Windows Server 2012 Datacenter.
Hardware
HP e Dell (con hardware preconfigurato e software opzionale).
Sistemi di database dedicati: Teradata e Pivotal (prima Greenplum).
Il software SAS è adatto anche per aziende che utilizzano hardware di terze parti come, ad esempio, IBM, Cisco e altri. Contattateci per ulteriori informazioni.
Middle Tier
SAS Web Application Server (incluso)
Client Environment
Sistemi Operativi
Microsoft Windows x64 (64-bit): Windows 7 e Windows 8
Browsers
Internet Explorer 9 e 10
Firefox 6 o superiore
Chrome 15 o superiore
Flash Player
Adobe Flash Player 11.1 o superiore richiesto
Software richiesto
Additional software may be required, such as various SAS/ACCESS® engines to access data sources natively. Note that one choice of SAS/ACCESS® interface to a data source is included with SAS Visual Analytics.
SAS Mobile BI Client Support
iOS
SAS Mobile BI for iPad è un'applicazione gratuita per iOS disponibile su iTunes App Store.
Piattaforma/OS: Apple iOS v6.0 e superiore
Device: iPad 2, 3, 4 e Mini.
Android
SAS Mobile BI for Android è un'applicazione gratuita per Android disponibile su Google Play.
Piattaforma/OS: Android v 4.1 e superiore
Device: Android tablets 10.1" con Android 4.0