The Wine House discovers $400,000 in 'lost' inventory using SAS®
Midsize wine retailer achieves 100 percent ROI in less than six months
Economic times may be tough, but Bill Knight, owner and president of The Wine House, is toasting a 100 percent return on his investment in SAS Enterprise BI for Midsize Business. 
Customer Success Video
Check out this video to learn more about The Winehouse and its successes with SAS.
View Video
(Runtime: 4 mins, 3 secs)
---
Customer Viewpoint
You have questions; our customers have answers. Check out this video Q&A.
Bill Knight
President/Owner
View Video
---
(Requires Windows Media Player 6.4.7 or higher or RealPlayer 6 or higher)
The first day the SAS application was live, the brick-and-mortar and Internet retailer discovered 1,000 items of wine that hadn't moved in more than a year.
"That's significant cash tied up in inventory," says Knight. "We had a huge sale to blow it out, generating $400,000 in capital in one weekend, and just in time, because in today's economy, we'd be choking on that inventory."
Midsized solution, rapid implementation
With annual sales of $20 million, the 30-year-old firm is the largest wine merchant in Southern California, but with no IT department and a point-of-sale system that could not provide inventory aging, Knight had no way to track the age of his extensive inventory. 
Knight attended a retail technology conference and spoke with several vendors, but SAS was the only one with solutions scaled for midsize businesses. Working with a channel partner, The Wine House had SAS up and running within four weeks.
Aged inventory reduced by 40 percent 
"The biggest benefit of SAS has been the ability to drill down into the specifics of our inventory," Knight told Information Management magazine for a SAS product review1.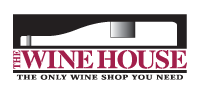 With SAS, Knight now has a real-time view into his inventory and is able to drill down by department, supplier, margins, price points, age – all the way down to pinpointing slow-moving bottles on the shelf so that he can promote them and move them out.
"This is a tremendous benefit for a retailer, especially in this economy, to know exactly what's going on in the business in a timely way with as much detail as needed," says Knight.
Using SAS, The Wine House has reduced its aged inventory by 40 percent. "Managing inventory is a crucial balancing act, and SAS allows us to know exactly what's going on so that we can move quickly," says Knight.
Better buying decisions
SAS also allows The Wine House to offer customers more of what they would like to buy. "Our reports showed us early on that people were still buying wine, they were just buying $20 bottles instead of $100 bottles, so we took action to shift our inventory to lower-priced merchandise," says Knight.
A story from the Internet Retailer further demonstrates how The Wine House is using SAS to fine-tune buying strategy: During the holidays, the retailer pulled back from a planned $30,000 wine purchase because analytics revealed how much of the supplier's product was already in stock and hadn't moved in a year.
"I told him we couldn't take any more of his inventory until we worked through what we had," says Knight. "We knew we had a problem, but other than walking the floor and recalling, we couldn't identify this kind of information before."2
$60,000 savings in one simple step
Now that they have a handle on inventory, Knight is focusing on his customers. Using SAS to clean up the customer database and purge the mailing list, The Wine House saved $60,000 in printing and postage alone, said Knight. 
 
"Now we're using SAS to know who our individual customers are, what regions of the country our business is coming from, and to focus on generating more international business," says Knight.
"The next thing we're going to do is build a dashboard that shows us current customers, new customers and retention rates so that if our new customer or retention count is going down, we'll know right away and can do something about it," says Knight.
Clean customer data = outstanding customer service
Moving forward, Knight's goal is to set The Wine House apart by providing a "wow" experience for customers that keeps them coming back. For example, hosting special wine-tasting dinners for a well-segmented group of customers, or using buying history to reach out to customers with a special offer on their favorite wine before offering it to the general public.
"Supermarkets sell wine and have a lot more marketing resources than I do," says Knight. "But SAS is allowing me to do more sophisticated marketing so that I can keep up with the big boys." 
"Now, I can get the answers I need and base decisions on facts rather than gut intuition," says Knight. "As a result, I've got less money tied up in inventory, I know who our best customers are, how to market to them and can monitor the effectiveness of our marketing.
"Our ROI with SAS has been well over 100 percent," says Knight. "I made all my money back in less than a year, so my return on investment has been fantastic."
1 Information Management, May 2009.
2 Internet Retailer, January 2009.
Copyright © SAS Institute Inc. All Rights Reserved.