Valence Health eases clinical integration pains with SAS® Analytics
When Valence Health co-founder Todd Stockard left the benefits and actuarial group of a large consulting firm more than a decade ago, he left on a mission. Along with co-founder Phil Kamp, his aim was to help groups of independent doctors and hospitals leverage the economies of scale that come from clinical integration without the burden of sharing a common health care information platform. To do this, they used SAS Business Analytics to develop a set of analytical and information delivery tools and services that deliver patient-centered, data-focused support – helping doctors and hospitals manage risk, achieve financial success and deliver a higher quality of health care services to the population.
Customer Success Video
Check out this video to learn more about Valence Health and its successes with SAS.
(Runtime: 3 mins, 40 secs)
---
Customer Viewpoint
You have questions; our customers have answers. Check out this video Q&A.
Todd Stockard

Senior VP
---
(Requires Windows Media Player 6.4.7 or higher)
Nearly 15 years later, with a staff of 120, Valence Health is a turnkey HMO administering the financial, actuarial, data analysis, claims payments, customer service and medical management of many provider-sponsored health plans across the US.
Valence also has a clinical integration practice that works with non-risk-assuming groups of doctors and hospitals, giving them the tools to become an integrated system and allowing them to collectively negotiate enhanced reimbursements from health care plans.
"Seven or eight years ago, the Federal Trade Commission (FTC) said to doctors and hospitals, 'You can't collectively negotiate with health plans unless you're either assuming financial risk or you're clinically integrated' – which they qualified as creating care guidelines, collecting data and measuring performance against those guidelines," explains Todd Stockard, Senior Vice President of Financial and Data Management Services at Valence Health.
"While the evidence-based guidelines are out there, the challenge for these doctors and hospitals is how to collect data from disparate data sources to measure compliance against those guidelines," continues Stockard. "The health plans won't provide it because it would be used to negotiate against them. So we developed tools with SAS that sit upon the billing systems in a given medical community, pull the data out and push it to us on a daily, weekly and monthly basis. We also get data from labs, hospitals and ancillary providers to create a virtual regional health information organization (RHIO). We scrub it, link it and apply guidelines using data management and analytical tools from SAS, then serve it back to the individual doctors through SAS Web Report Studio.
"The ROI for doctors is enormous," explains Stockard. "As result of being clinically integrated through our process, physicians have been able to negotiate rate increases of between 15 and 20 percent with health plans. Before, individual doctors had no leverage in negotiations. In one region, doctors were getting 110 percent of Medicare prior to clinical integration. Once they cleared the FTC hurdle and negotiated together, they got 130 percent of Medicare. Clinical integration facilitates the assumption of financial risk, allows doctors to compete for more market share, and also provides patients with better access to more informed care."
Seeing patients across providers
Essentially, Valence is providing the benefits of an electronic medical record (EMR), allowing independent practices to see what is happening with a patient across providers. Using a chronic sinusitis guideline as an example, Stockard says, "if somebody shows up in a primary care office three times with that diagnosis, and the guideline says they need an ear, nose and throat (ENT) referral and a CT scan, we now have the data from everyone in town and can look for that patient at the ENT encounter or look at the radiologist data to see if the CT scan happened."
Additionally, Stockard points out that Valence can now provide alerts about patients before they visit a practice, so doctors have the information they need to ensure compliance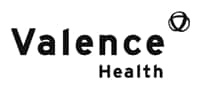 with care guidelines. For one client, Valence used SAS Analytics to mine patient data to let doctors know what children needed certain immunizations. They provided doctors with a registry that was integrated with an interactive voice response (IVR) system to make outbound calls to patients requiring immunization.
"We've turned our service from a retrospective view to a proactive alert system that contributes to keeping the population healthy, versus only being able to see where mistakes might have been made – all this is done with SAS."
With the enactment of health care reform law in the US, Stockard says it's just back to the future for Valence.
"When we started, our vision was that health care providers needed to take control of their destiny," he explains. "Health care reform is saying the same thing 15 years later. The concept of accountable care organizations (ACO), and pushing more accountability back to the providers, is what our business model is all about.
"Providing this type of technology makes Valence unique in the market," says Stockard. "Others offer only registry-based products, forcing practices to do manual chart extractions and enter them into Web-based tools and forms, with analysis done on patient data samples. That amount of manual work interferes with practice workflows and requires a lot of administration time to maintain FTC compliance.
"With Valence's SAS enabled products and services, clients need only log onto the site to look at the data we have prepared. We have the health plan management services that help clients go from A to Z – become integrated and ultimately become a health plan – while providing access to state-of-the-art health plan management technology. We are focused on giving doctors access to critical information at the right time."
For Valence, that means collecting and cleaning data for approximately 10,000 US doctors, at nearly 4,000 practices each day, to provide information on the day's patients and measure doctors against 90 caregiving guidelines.
"We know that with the amount and type of data that we have access to, the sky is the limit for predictive modeling, risk adjustment and population-based studies," muses Stockard. "We're just starting to scratch the surface in how we analyze data in the way that SAS was built for. The next evolution for us will be benchmarking relative to national norms and population insight and what doctors can anticipate relative to the population. We've always used SAS – it's a cost-effective, one-stop shop for us."

Copyright © SAS Institute Inc. All Rights Reserved.