Maine Medical Center makes patient quality a priority with SAS® for Performance Management
Maine Medical Center has been named to the U.S. News and World Report Best Hospitals list twice in orthopedics and heart care. To keep its patient care and quality at the highest levels, the hospital uses SAS to understand how it performs against key patient care metrics. SAS has helped the hospital ensure that 100 percent of its heart failure patients received evidence-supported care and increased the likelihood that patients were given appropriate medication counseling at discharge.
With 606 beds, Maine Medical Center is both a teaching hospital – receiving patients from across the state – and the major community hospital for the Portland, ME, area. Along with kudos from U.S. News and World Report, the hospital is also ranked in the top 1 percent in the US in treatment of heart attacks by the US Health and Human Services Centers for Medicare and Medicaid Services (CMS). As a Level 1 Trauma Center and a Primary Stroke Center, the hospital was also named one of the Leapfrog Group's 50 safest hospitals in the US.

"The way SAS helps us is that we can push out critical information – which we all know drives improvement – to the frontline staff. The scorecards are our way of communicating our strategic priorities," explains Doug Salvador, Associate Chief Medical Officer.

Using SAS, the hospital creates balanced scorecards that measure everything from staff hand-washing compliance to whether a congestive heart patient is actually offered a flu vaccination. The scorecards balance performance metrics against financial objectives so hospital staff can see how these changes affect patient care and financial health. With a simple click on the internal Web site, frontline staff members can see instantly how their units are doing – information is continually upgraded 24/7. The hospital also carefully tracks whether its staff is taking additional teaching programs to stay current on the latest protocols for managing diseases like stroke and heart attack. In choosing key performance indicators for its scorecards, the hospital incorporated national guidelines issued by organizations like the Joint Commission on the Accreditation of Healthcare Organizations (JCAHO) and CMS.

The scorecards have also shifted from being specific to one group of professionals – for example, a scorecard for the doctors, another for the nurses – to a multidisciplinary scorecard that includes information from all the professionals who interact with the patient. This achieves a more patient-centric view that lends itself to higher quality and outcomes. "The scorecards have really changed the culture here to be much more data driven," says Salvador.

A long track record with SAS
When the hospital first started using SAS, it was able to dramatically drop the rate of hospital-acquired infections by measuring where the infections were happening and which conditions at admittance were closely associated with acquired infections. Then the hospital studied the incidents to come up with preventive measures. Now the hospital is using scorecards to focus on more nuanced measures of patient care. For instance, it is currently introducing new methods for taking care of stroke patients and measuring the cost. "The hypothesis is that if we take higher quality care of these patients, we should have fewer complications and we should see the costs of taking care of them go down," Salvador says.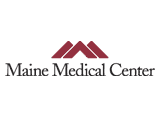 The hospital has seen a payoff with its treatment of congestive heart failure. The Joint Commission sets a list of standard treatments that every hospital needs to offer every congestive heart failure patient. From measuring the function of the heart's left ventricular valve to counseling patients on diet and lifestyle, the list is extensive. When Maine Medical first started measuring, only 60 percent of patients were receiving all the treatment and counseling that evidence-based medicine sets as a standard of care. "In our most recent month we were at 100 percent. We've been averaging over 80 percent for four consecutive months," Salvador says. Meeting a high percent of guidelines is critical to receiving the highest reimbursements from Medicare, Medicaid and those private insurers with various stages of P4P (pay-for-performance) programs.
The hospital is also using SAS scorecarding to track medication reconciliation – the process of making sure patients are receiving the right medication in the hospital after they're discharged. Medication errors are blamed for 7,000 deaths in the US yearly, and research suggests that patients are at risk when they are first admitted, transferred to a different unit and then at discharge. Hospitals like Maine Medical are moving away from vague instructions like "resume medication you took at home" to very specific medicine directions that allow pharmacists to make sure patients are taking the right doses and there are no drug interactions. "Over the past nine months, we've gone from about 40 percent compliance with medication reconciliation to 75 percent. Our target is 90 percent," Salvador says.
Taking patient safety to the next level
Maine Medical Center is particularly excited about using a new functionality within SAS that that allows anyone logging in to keep notes in blog fashion to share ideas for meeting benchmark goals with the rest of the staff. "We're very excited about implementing that," Salvador says. "The whole point is to  push decision making and problem solving down to the front line because those staff members are the real experts who know how to fix the problem."
And the frontline users really like SAS. When the IT staff was deciding what to invest in, it asked groups throughout the hospital for input on 43 possible areas to fund. "The departments told us that the scorecards brought a lot of value to their departments. The SAS scorecards were No. 3 on a list of 43 possible funding areas,'' said Rocket Wong, Senior Systems Analyst. He adds: "The value I see is the ability to produce far in excess of what I would be able to without this tool."
With SAS, Maine Medical Center can stay ahead of the curve in terms of maintaining data that is easy to share with accrediting organizations. "There are a number of measures that hospitals all over the country are having difficulty with," Salvador says. "But we've got all this data at hand and most of it shows improvement over time. With SAS, it is so easy to show the progress we've made."
Copyright © SAS Institute Inc. All Rights Reserved.