Missouri school system earns an A+ with SAS
With SAS Enterprise Intelligence Suite for Education, principals and administrators for the Liberty Public School District don't need to depend on IT to check on student test scores and attendance.
Customer Success Video
Check out this video to learn more about Liberty Public School District and its successes with SAS. 
View Video
(Runtime: 4 mins., 34 secs.)
---
Customer Viewpoint
You have questions; our customers have answers. Check out this video Q&A.
Trey Katzer
Director of Technology
View Video
---
(Requires Windows Media Player 6.4.7 or higher)
The Liberty school district has been named a high-performing school district by the state of Missouri for the past five years and is considered a state model for effective use of technology for learning. It's been honored by the National School Board Association for excellence in technology. It's also a rapidly growing school district. In the past decade, enrollment has doubled from 4,500 to 10,000 students.
School leaders know how important it is to use data to understand how students are doing and where they need help. But data that is difficult to access is meaningless. It is also too labor intensive if it takes an IT staffer a week to provide a yearlong attendance "snapshot" to a principal. Like so many systems around the country, Liberty must report data to the state on student test scores and report test results to the federal government under the No Child Left Behind Act. It wanted to be able to do it all more efficiently.
"We had a lot of problems running reports and getting information because it wasn't in one location. We wanted to pull it all together and then give our administrators direct access to it,'' says Trey Katzer, Director of Technology, Liberty Public School District.  "We chose SAS because nothing else was powerful, flexible  or stable enough to allow us to take data from various sources and pull it together and distribute the information quickly.''
With SAS, Liberty's principals have a Web-enabled dashboard they can check daily that incorporates test scores, discipline and attendance information. Principals can do their own analysis, drilling down in the data to look at test scores and attendance by different subgroups or individual students. "It's one-stop shopping," Katzer says. The dashboard also brings in budget information and data from transportation and food services that principals need to fulfill their job responsibilities. Information is conveyed in formats the principals are comfortable with and can be exported into Excel to make charts or graphs.
"When we first unveiled the dashboard, people were like 'Wow, I can do this!' '' Katzer says.
With information at the principals' fingertips, they are prepared to intervene before a child fails or study what makes some subgroups more successful then others. For instance, if principals see a troublesome attendance pattern they can consult with classroom teachers and counselors to intervene.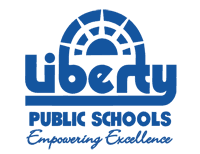 Ultimately, Liberty wants to bring dashboards to classroom teachers so they can use data to plan their curriculum and teach more effectively. "It'll give the teachers the information they need to help find resources for struggling students,'' Katzer says.
Katzer had no experience with SAS and says the customer service has been outstanding. "We've had a positive experience. You feel like SAS really values your business and they're always willing to help us.''
"With SAS, I'm confident of the accuracy of the information,'' Katzer adds. "Being able to access information directly has really changed the culture and the way everyone thinks about information.''

Copyright © SAS Institute Inc. All Rights Reserved.