Putting a stop to service fraud with SAS
The GE C&I Consumer Home Services Division estimates it saved $5.1 million in the first year of using SAS® to detect suspect claims
GE Consumer & Industrial (C&I) relies on thousands of service providers to handle more than 1 million service claims in the appliance group each year. Before using SAS, GE's Consumer Home Services Division audited a portion of claims that fell within certain parameters. With SAS, GE now audits 100 percent of the claims for suspicious activity. "It really helps our auditors work smarter," says Gary Hewes, General Manager of Service Support Operations. "You don't eliminate the person, you help them pick which claims we should look at, and for what reason."
In the Home Services Division, claims typically come from technicians who make repairs on warrantied consumer products, including stoves, refrigerators, washers and dryers. Auditors are looking for service providers who present suspect facts about the services performed. These facts can be related to many things, including the product, customer, complaint or work completed.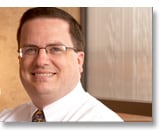 Jeff Moore, Manager of Claims and Auditing
"One of the biggest problems with our old process was that it was difficult to see patterns. With the volume of data, no one auditor could see unusual behavior emerging," says Richard Miller, Program Manager, Field Service Solutions. "We needed a tool that didn't require us to go fishing for the data. It needed to surface problems automatically." The company also wanted a hosted solution that would interface with GE's existing process.
Passing the test
The GE team had the perfect scenario in which to test the SAS solution. Last year, the company was tipped off to some service providers committing fraud. "We knew they were in the data and wanted SAS to be able to show us," Miller says. It made for an ideal pilot scenario. The GE team handed the data over to SAS and waited for the results. "We intentionally made the SAS team go in blind and asked them to find these providers."
Fraud is a complex phenomenon, but there are leads and indicators on every claim that can assist in identifying suspect claims. In a blind test with an unfamiliar set of data, SAS performed analysis to provide answers to GE's test.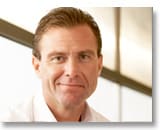 Richard Miller, Program Manager, Field Service Solutions
Today, GE claims data is uploaded to the fraud detection software, where 26 claim-level sets of analyses are automatically calculated for each claim. Claims are flagged for audit when multiple elements are out of the ordinary, compared to averages. Once flagged, auditors at GE receive reports of suspicious claims to investigate.
Future savings 
GE expects the amount of fraud SAS will help it find will decrease as time goes on – and that's OK. "Service providers are watching themselves because they know we have new processes. Some of the service providers have gone back and found problems in their own shops," Miller says. "We hope it will become a deterrent tool."
GE also plans to expand the use of SAS to not just catch fraudulent claims, but also find service providers who might not be as efficient at repairing appliances and electronics as they could be – then offering them additional training.
Julie Tisera, Consumer Experience Manager for GE C&I, says this success is just the beginning. "We've seen a lot of great results with business analytics," says Tisera. "Now that we're addressing suspicious claims activity, we're looking for other ways to use analytics to improve the consumer experience."
At GE, Tisera recognizes that fraud detection is really just the tip of the iceberg. "Our goal is to provide a positive experience for our consumers at every touch point, and applying analytics will help us understand where we need to focus our efforts."
Copyright © SAS Institute Inc. All Rights Reserved.