Sheridan gives SAS® top marks for strategic support
Sheridan Institute of Technology & Advanced Learning must keep up with a changing educational environment while serving the needs of a diverse student body. But with no centrally managed data, it was difficult to determine accurate key performance indicators. Sheridan turned to SAS® Data Integration and SAS® Strategic Performance Management to create a management information system that provides decision makers with a common understanding of Sheridan's enrollment information.
Vidéo de réussites clients

Check out this video to learn more about Sheridan College and its successes with SAS.
Voir la vidéo
(Runtime: 4 mins., 7 secs.)
---
Point de vue client
Vous avez des questions, nos clients ont des réponses. Visionnez cette vidéo.
Don Curzon
Director of Institutional Research
Voir la vidéo
---
(nécessite Lecteur Windows Media version 6.4.7 ou ultérieure requise ou RealPlayer version 6 ou ultérieure requise)
Sheridan, one of Canada's premier academic institutes, provides post-secondary educational program­ming, including apprenticeship training, one-year certificates, two- and three-year diplomas, and bachelor's degrees in applied areas of study. It also provides continuing education courses to tens of thousands of individuals and customized corporate training to national and international business clients.
Founded in 1967, Sheridan has grown from 400 students to more than 14,000 full-time and 35,000 continuing education students, and is internation­ally recognized for programs in business, digital media, applied computing, engineering and community service studies. As such, they have requirements to report certain key performance indicators (KPIs) to the Ontario Ministry of Education, including student satisfaction, employer satisfac­tion and graduation rates, which are then made public. They also report on enrollment and financials.
"We offer focused services to a number of specialized clients – for example educated immigrants who need help upgrading and integrating into the Canadian work force," said Don Curzon, Director of Institutional Research at Sheridan. "So we need a data environment where we can measure and report on different types of key performance indicators."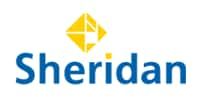 Sheridan is the first college in the province to roll out standard reporting of internal enrollment, competitive enrollment and KPIs using SAS Strategic Performance Manage­ment. Previously, different campuses and departments within Sheridan had their own data sources, and integrating information across the organization was a challenge.
"The problem was a bit like running a United Nations without good translators. We needed more energy to go into the 'where next' question and less into the 'where are we now' question," said Curzon. "In a changing environment like Sheridan you need to understand your own strengths and weaknesses. With limited central data, limited measurement processes and varied understanding of metric definitions, it was problematic."
Pulling together disparate data
Using SAS Data Integration, they were able to create a management information system out of their disparate transactional data. "We needed SAS to help us extract, transform and prepare that data to make it fit definitions that allow us to measure our performance," said Curzon.
"While it was possible to complete all those reports without centrally managed data, it was a time-consuming struggle that often resulted in disagreements about the information that was sent out – our data did not read correctly in reporting," said Curzon. "One of the great strengths of the college system is consultation, but consultation without common information is a serious weakness."
Sheridan is also using SAS for near real-time data warehousing and is close to completing a strategic performance management system that will include data on enrollment management processes, which is critical to their operations. Having completed the first phase of the SAS implementation, covering 20 percent of its data, Sheridan is charging ahead with the second phase of its data warehouse, which will include an additional 80 percent of the data required to meet its strategic goals.
Predictive analytics support strategic performance
For Curzon, the predictive modeling capability within SAS Strategic Performance Management is essential to his job. The initial project he under­took was to understand the probability of a student accepting an offer, which is a difficult issue to manage. "We have thousands of applicants," he said. "It's easy to understand whether they meet the admission requirements. It's difficult to understand whether we have any seats left, because they're broken down in terms of sections and programs and schools."
They used to require an entire team to manage the enrollment process manually. But using predictive modeling and decision tree analysis, Curzon was able to demonstrate to the enrollment management team that there was a certain likelihood that a student would accept or not, based on the attributes of an offer. "That means we can add up all of the offers and probabilities of acceptance, and be able to sleep at night because we know how many seats we have left to fill."
Sheridan has built a number of dash­boards in SAS Strategic Performance Management and will be integrating the solution with retention-pathway and enrollment forecasting models that fold in demographic and census data from Statistics Canada.
"In this regulated community, we get grants based on enrollment. We get tuition from students based on enroll­ment. Knowing that you're going to gain access to certain funds based on your performance has made KPIs an impor­tant issue," said Curzon. "It's exhausting to target those funds without some kind of forecasting and optimization process. We are now gaining these abilities with SAS."
Using SAS, Sheridan has centralized data that provides a common frame of reference and common metrics, with user-friendly, highly distributable technology – and a community of users excited about using these new tools.
"The return on that new information is yet to be seen, but I have no doubt there will be significant gains – I see it as the lubricant for meeting the strategic goals we've planned out for the next five years," Curzon said. "The beauty of SAS is that now, disputes about our reporting – whether a metric is real or measured correctly or even relevant – those conversations have gone away because we have intelligence thanks to a common understanding of the meaning of our data."
Copyright © SAS Institute Inc. All Rights Reserved.