Poste Italiane Group: A handful of data, a lot of energy savings
SAS® helps manage demand and increase energy efficiency for the Poste Italiane Group
In 2004, anyone who wanted to talk about optimizing energy costs would have had a hard time finding a sympathetic audience among a company's employees or its board of directors. At that time, the Poste Italiane Group, the largest employer in Italy with approximately 150,000 employees, was also committed to continuing its transition from a typical government-run administration to that of a private organization, which follows a profit-generation approach.

The organization's proposal to examine and reduce energy costs in this climate was considerable, due to the energy distribution channels throughout the territory, a lack of information standardization among suppliers and the special nature of the assets, some of which were built in the Middle Ages.

Despite the many challenges, Poste Italiane Group made the courageous decision to start Progetto Speciale Energia (the Special Energy Project), headed by expert Energy Manager, Luciano Blasi, and with the support of the company's IT department. The goal was simply defined: monitor and optimize electric energy, fuel and water consumption at all government real estate properties.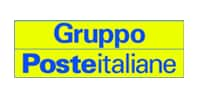 The broader project objective would define a program – developed in three separate stages – that studied and analyzed energy consumption with a special focus on training, information sharing and full accountability for responsibilities.

Blasi's team started counting and classifying each asset and supplier type based on the energy consumption of the parent company, Poste Italiane SpA. "We are dealing with an overall structure that includes 14,500 buildings, half a terawatt per year in electric power, 8.5 million liters of heating oil and other heating fuels, and gas consumption of more than 20 million cubic meters," specifies Blasi, "with a procurement policy involving various players."

Furthermore, the buildings can be classified into three macro groups in terms of energy consumption. The vast majority, such as administrative offices, have much less of an impact on consumption than automated facilities, such as postal centers, which operate 24/7.

The automated facilities are where Blasi will concentrate his efforts going forward. So far, the Poste Italiane Group has decreased its energy consumption by 1 percent per year, in addition to reducing its overall carbon dioxide (CO2) emissions by 7 percent. These are significant results for the company, but Blasi still sees a lot of room for improvement.

"My main purpose is to reach our energy efficiency goals in at least 250 facilities," Blasi explains, "including those with the highest energy consumption, such as data processing centers, executive centers and perhaps the largest branches. Of course, reducing costs is a goal, but that is preceded by goals for awareness, consumption control, sustainability and reducing our environmental impact."

The IT aspect
"In 2004," recalls Blasi, "our IT structure was centered on an individual productivity platform with fully integrated databases. At the time, their purpose was mainly management control rather than energy monitoring." The billing statement served as the starting point for a preliminary analysis of consumption and subsequent monitoring, as it contained simple data elements that wouldn't require a complex, shared platform.

A billing statement contains two necessary and sufficient data items: consumption and charges. Even today, billing statement data is the basis for reporting and analyzing results. An accurate analysis of consumption can identify peaks or anomalies – and thus points of intervention – by informing the facility manager, who directly reviews energy costs.  Before 2006, the calculations were made parametrically, based on occupied square footage. A further complicating factor is the large number of buildings in operation, which makes it impossible for Poste Italiane to use a traditional, off-the-shelf energy audit tool for analysis, demand management and efficiency improvement.

Therefore, Post Italiane needed a business intelligence tool that would process only the acquired data and could produce forecasts based solely on this data.

"In 2006 we started to exchange ideas with SAS to draw up a business intelligence plan, and in the spring of 2007, we completed the definition of the tender," states Blasi. "We had no doubts in selecting a technology partner because their solution ensured that a balance would be obtained between performance and ease of customization and management, preventing the need for long and costly consulting.

"At the start, we worked directly with SAS to define user needs and the required level of customization," says Blasi. Subsequently, with the help of consulting partner Crisma in Rome, the organization started implementation.

"In this initial stage, SAS Business Intelligence analyzes demand and provides information on users' macro behavior," Blasi explains. "With SAS we should be able to get to stage two, which moves from using billing data to accurately collected measurement data. Therefore, it will be possible to correct operation and maintenance behavior for systems, and indirectly, for our larger facilities."

Future developments
Currently, the system is a virtual distributed structure where data pertaining to the individual locations is stored and analyzed. But the future intent is to allow each territory manager to directly input and receive information from SAS and monitor his own consumption by means of a Web-based tool.

This is the second stage of the SFINGE (Sistema di Flussi Integrati per la Gestione Energetica or Energy Management Integrated Flow System) project, and Blasi expects significant developments in various areas. For example, the process of instilling responsibility in the facility managers will lead to the definition of  energy performance objectives, and hopefully the appointment of energy managers within each territory. Blasi says he will also continue with the policy of taking small steps that can add up to real energy savings. "Right now," he says, "90 percent of the lamps used by the group already use low-energy bulbs and the plan is to switch soon, wherever possible, to LEDs."

Blasi recommends small steps because giant strides are impossible. The problem of energy dispersion from structures, for instance, is extremely complex. Retrofitting using cutting-edge insulation technology is absolutely out of the question because of the huge investments it would require. Blasi is satisfied, in this instance, to be consulted about the finalization of guidelines and specifications pertaining to the purchase and management of energy-consuming assets. This too is a small but significant victory. Blasi concludes, "Of course, top management focuses on business objectives and also on the search for a correct balance between investments that are made and energy savings that are achieved."
This article was originally published by Valerio Mariani from Computer Business Review Italy and has been republished here.
© Copyright by the publisher. This article may not be reproduced without the publisher's consent.

Copyright © SAS Institute Inc. All Rights Reserved.
Poste Italiane Group
Business Issue:
Reaching energy efficiency goals in at least 250 Poste Italiane Group facilities, including those with the highest energy consumption – such as data processing centers, executive centers and the largest branches.
Solution:
With SAS Business Intelligence solutions, Poste Italiane Group analyzes demand and provides information on users' macro behavior. Future developments involve correcting operation and maintenance behaviors for the systems and indirectly for the buildings.
Benefits:
Early successes include a 1 percent decrease in consumption per year and a total 7 percent reduction in CO2 emissions.
Partner
Crisma
, a SAS partner with extensive financial consulting expertise, helped identify and implement the solution.
"We had no doubts in selecting a technology partner because its solution ensured that a balance would be struck between performance and ease of customization and management, preventing the need for long and costly consulting."
Luciano Blasi
Energy Manager
This story appears in the
Third Quarter 2009 issue of