Northern Tool boots up marketing with SAS
By eliminating a $500,000 bill for outsourcing data analysis and improving its customer segmentation, Northern Tool and Equipment Co. paid for its purchase of SAS® Marketing Automation with the first three different catalog mailings it sent out. Since then, response rates for the retailer's mailings have increased by double digits. And Northern Tool says it now has the solution it needs to grow its catalog, online and retail business.
Customer Success Video
Check out this video to learn more about Northern Tool and its successes with SAS. 
View Video
(Runtime: 3 mins., 37 secs.)
---
Customer Viewpoint
You have questions; our customers have answers. Check out this video Q&A.
Todd Wermerson
Vice President of IT,
Northern Tool + Equipment
View Video
Wade Mattson
Vice President, Sales and Marketing,
Northern Tool + Equipment
View Video
Rick Thonet
Director, Credit Marketing
Northern Tool + Equipment
View Video
---
(Requires Windows Media Player 6.4.7 or higher)
Northern Tool and Equipment Co. began as a mail order catalog for the construction trades. It has evolved to include 15,000 products available by mail and through 60 retail stores and online. It has 10.4 million customers and sells $750 million in merchandise annually. As it has grown, the company couldn't link information from its three sales channels. Because many of its customers shop through more then one sales channel, Northern Tool thought it was missing opportunities to market effectively.
"We had very good knowledge about our catalog customers. What we didn't have was any good data on the retail customer. We have about 22 million retail transactions, and we didn't know who those people were,'' explains Todd Wermerson, Vice President of IT. Marketing for each sector – retail, Internet and catalog – was managed in a vacuum, he says.
Before using SAS, the company outsourced its campaign management functions. The data was two months out of date by the time it arrived. The reports were static and the marketing department was restricted in what questions it could ask. "The more you drill down when working with a third party, the more it costs, so we were sometimes hesitant to ask questions and go deeper into the information," explains Wade Mattson, Vice President of Sales and Marketing.  "And it took a lot of time to initiate the request, explain what we wanted, and then wait for them to run an update."
With SAS Marketing Automation, Northern Tool has consolidated customer information from all its channels and made it available in real time. "Our credo has always been: The right tool for the right job.  SAS Marketing Automation is exactly the right tool we needed to grow our business," says Northern Tool President Chuck Albrecht.
Now, the company is able to market to specific customer segments more successfully than ever.  "If we've got a customer that's interested in log splitters, they're going to get a promotion that pertains to log splitters,'' Wermerson says. "And we can see trends that we couldn't before. For instance, we might discover that log splitter purchasers also shop at our retail stores for certain items, so we can market more successfully to them.''
And with data available on a daily basis, the company isn't likely to accidentally segment a customer incorrectly and miss a sales opportunity.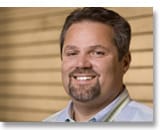 Todd Wermerson,
Vice President of IT
The company also discovered that for some customers the catalog drives their visit to the retail stores. "With our previous system, if you didn't buy from the catalog, you stopped getting it. With SAS, we discovered customers who requested the catalog and then visited the retail store and bought something. By integrating our retail and catalog data and using SAS to analyze it, we put it together and can now keep those retail customers on the catalog list,'' Knoploh says.
After a smooth SAS implementation, Northern Tool dropped its $500,000 outsourced campaign marketing vendor. Between that savings and the incremental revenue the company achieved on the first few mailings after implementing SAS, Northern Tool had more than regained its investment. "We've probably doubled our initial savings," says Rick Thonet, Director of Credit Marketing. 
Another way SAS saves Northern Tool money:  locating customers that buy so little that it costs more to send them the catalog than the company gets back from them in sales. And Northern Tool has dropped the $150,000 in additional expense on custom marketing reports.
"Since implementing SAS Marketing Automation into our marketing mix, we've realized phenomenal gains in our catalog business," says Albrecht.
Using SAS, Northern Tool is also working on lifetime value models of customers to further refine its marketing efforts. "Does the customer who buys a compressor have a better lifetime value than the customer who buys a wrench set? We're accumulating this data and starting to analyze it,'' Wermerson says.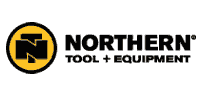 Ultimately, Northern Tool feels it can speak to customers in a way that is consistent and personalized because the marketing staff now knows what types of marketing campaigns work for which clients. "Before, we did blanket mailings. Now, we understand our customers and can speak to them in a voice that they respond to. As a result, we're making the right offers at the right time and increasing response and sales across all of our channels," Mattson says.
"SAS Marketing Automation is a rock-solid product. SAS continues to provide performance and functionality improvements to support our growing needs," Wermerson says. "We would not be able to grow our retail and mail order business as quickly with a third-party as we can with SAS.''
Copyright © SAS Institute Inc. All Rights Reserved.