SAS® helps MetaMetrics® develop nationally recognized reading and math benchmarks
Educational measurement and research organization MetaMetrics is best known for The Lexile® Framework for Reading and The Quantile® Framework for Mathematics. Lexile and Quantile measures help educators and parents use students' scores from reading and mathematics tests and classroom programs to link assessment with instruction. SAS helped MetaMetrics achieve fourfold productivity improvement, allowing the organization to release its Quantile Framework faster. Senior Research Associate Robin Baker says that MetaMetrics' customers and partners are often surprised by how much the organization can accomplish with such a small staff.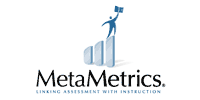 About MetaMetrics
Standardized test scores show an educator or parent how a student compares to other students and what grade level he or she is on. Lexile and Quantile measures, in contrast, map a student's ability onto common developmental scales – the Lexile scale or the Quantile scale – which can also measure the difficulties of reading materials (tens of thousands of books and tens of millions of articles have Lexile measures) and mathematical skills and concepts.
Lexile measures are used by schools, testing and instructional companies and publishers to help educators and parents choose ability-appropriate reading material. State education departments use Lexile measures to track year-to-year growth in real-world reading skills.
Quantile measures, which have been adopted by five states, place the curriculum, teaching materials and students on the same developmental scale, enabling educators to describe which mathematical skills and concepts a student is ready to learn and those that will require additional instruction.
The organization licenses its measurement frameworks to state departments of education, testing and instructional companies, and publishers.
Choosing SAS®
MetaMetrics develops its measurement frameworks through field tests with 25,000 to 30,000 student records. "It is a massive amount of information to try to cram into a spreadsheet,'' Baker says. "Storing them in SAS data sets is a much more appropriate choice."
Data from both the MetaMetrics and state tests need to be matched, a process SAS makes "very straightforward,'' Baker says.
MetaMetrics researchers need to develop hypotheses, run data against different parameters and use a variety of statistical tools. "It's so much more convenient to do this in SAS,'' Baker says.
The longitudinal analysis MetaMetrics creates with SAS is particularly critical because it helps the organization chart reading and mathematics growth from year to year – a key component of innovative testing.

Contributing to MetaMetrics success

Educational organizations need to have lean operations. With SAS and just five research staff members doing the analyses, MetaMetrics has developed new Quantile products and The Lexile Framework for Writing, mapped dozens of state and commercial tests to The Lexile Framework for Reading, mapped the Test of English as a Foreign Language (required for nonnative English speakers who want to attend English-speaking colleges) to the reading framework, and created a Spanish version of The Lexile Framework for Reading.
"If you have a lot of data to analyze, I can't think of a tool that is better suited to the task and has the credibility of SAS,'' Baker says.

Copyright © SAS Institute Inc. All Rights Reserved.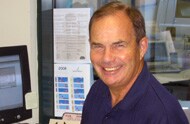 Robin Baker, Senior Research Associate
MetaMetrics
Challenge:
MetaMetrics' research team develops scientific measures of student achievement that link assessment with targeted instruction to improve learning. It needs analytics that can quickly handle large data volume and multiple statistical processes
Benefits:
SAS increased productivity fourfold, helping the organization develop new products without adding more staff members
"If you have a lot of data to analyze, I can't think of a tool that is better suited to the task and has the credibility of SAS."
Robin Baker
Senior Research Associate