Clearstone Central Laboratories Relies on SAS® to Accelerate Clinical Trials with Clean, On-Time Data
In the high-stakes world of pharmaceutical clinical trials, timely and accurate data is a requirement for success. With a network of wholly owned, state-of-the-art labs in strategic geographic regions around the world, Clearstone Central Laboratories is the largest privately owned central lab service provider for pharmaceutical clinical trials. Using SAS to manage, transform and aggregate granular data from these and other third-party labs, Clearstone streamlines clinical trials for the pharmaceutical industry with clean, on-time data.
Every year, pharmaceutical companies continue to deliver an ever-broadening range of innovative medications that improve our health and save countless lives. The clinical trial phase of drug development is a risky proposition – expensive, highly regulated and critical to the market approval of a drug. Increasingly, pharmaceutical executives are turning to Clearstone Central Laboratories to manage this complex process by creating, aggregating and delivering highly structured data.
Clearstone Central Laboratotires
Clearstone was one of the first to see the changing market landscape in the late '90s, with more and more clinical trials expanding in size, scope and geography. Clearstone knew this trend would fundamentally change the central lab market, and moved quickly to expand its global operations and begin building a world-class central laboratory protocol management tool (called APOLLO) to aid in the processing and manipulation of large amounts of global data. Clearstone partnered with industry stalwart SAS to make this dream a reality.
SAS allowed Clearstone to effectively work with large volumes of data that previously would require substantially more effort. Multiple tasks can be run simultaneously, allowing for time efficiencies, and the additional flexibility in handling data allowed Clearstone to expand its services. The company now uses SAS Analytics Pro (including SAS/STAT® and SAS/GRAPH®) to process and analyze the various data feeds in its APOLLO system.
Using SAS to manipulate data in APOLLO, Clearstone can now also provide innovative data mining and analytical services that allow the company to predict aspects of a trial using historical data, and provide customized management reports so Clearstone and its clients can track every stage and milestone of a clinical trial.
In addition to creating data from testing services, Clearstone collects data from third-party labs around the world where results data formats can vary widely. It must rationalize and integrate the test results from these labs into a single, massive, consistent database of results – all achieved through the APOLLO system. Clearstone must then format the data and present it to the pharmaceutical company, which analyzes and submits the data to the appropriate regulatory agency as part of its drug application. 
Time is of the essence
According to Hacene Mekerri, Director of Global Data Management for Clearstone, SAS was the perfect tool to complete these substantial tasks. "There are dozens of different formats, and the task of unifying the data without SAS would have proved difficult and time consuming for our programming team," Mekerri said. "That scenario was unacceptable, because in clinical trials, time is of the essence."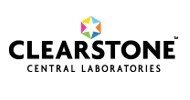 Khadija Sengupta, Clearstone's Manager of Data Management for North America, noted that customer demands also drove the process. "We have to ensure the data is absolutely right every time," she said. "SAS also provides the flexibility to adapt to our clients' needs, allowing us to consistently provide clean, on-time data."
"Since SAS is routinely used by pharmaceutical companies for statistical analysis and data submission to the US Food and Drug Administration, it was an easy choice for us to adopt SAS in our data management efforts," said Mekerri. "We also have SAS Certified Professionals on our team that have extensive knowledge of performing electronic data transmission with IVRS, IWRS, FTP, PGP encryption, and can meet any of our clients' requirements."
The APOLLO file structure is easily adaptable for any reference lab, and the built-in algorithms automatically perform rigorous checks to ensure only clean data is integrated. For reassurance, there are built-in quality checks within the application at each stage – from sample reception to data reporting – to isolate and automatically flag inconsistencies for study monitoring.
This level of dedicated expertise provides on-time electronic data transfers according to each client's unique specifications, and can include:
Regular data cleaning with the client data management team.
Regular data checks to find discrepancies or queries, which are used for study monitoring.
Transmission of final data transfer on time.
Third-party data integration.
Generation of data for final budget reconciliation.

Moving beyond data limitations
"We are very happy with the flexibility SAS provides. For example, complicated trend analysis used to require a series of manual processes, but with SAS/STAT and SAS/GRAPH, such management reports are developed very easily and are lean, automated solutions," said Sengupta. "Clearstone is able to accept data in many formats from our lab and clinical partners, and then we can deliver it to our clients as per their requirements. We work with many labs, and not all of our partners have data management experience, so we sometimes import raw data in the format they are able to generate and then reformat it for entry into our APOLLO system. With SAS, we can get the data in the right format and meet our milestones much more efficiently."
According to Sengupta, pre- and post-checks and full audit trails give the added assurance that the data is accurate at every step of the process. "We use SAS to test the plausibility and validity of the data before it goes into our production process," she said. "We can find unusual variances from providers, flag any medical alerts, and more easily respond to audits."
That has led to exceptional levels of service delivery and timely responses. "We consistently outperform industry standards for providing clean, on-time data to our clients," Mekerri said. "That's our most important metric. With SAS, we've been able to scale our business to meet the needs of our current and future customers."
What's more, Clearstone has achieved greater process speed as a result of the smoother data integration, which allows its clients to bring new medicines to market faster – a benefit we can all appreciate.
Copyright © SAS Institute Inc. All Rights Reserved.