SAS Helps Healthcare Information Agency Deliver Meaningful Insights
In the data intensive healthcare industry, all stakeholders prize one key commodity: information that delivers meaningful insights. Leveraging SAS statistical analysis technology, the Canadian Institute for Health Information creates in-depth reports and analyses to help federal legislators and other stakeholders gain a fuller understanding of the key issues in healthcare today. National and regional quality reporting initiatives are a significantly growing trend in North America, and access to outcomes, cost and quality information is critical for driving substantive improvement in healthcare.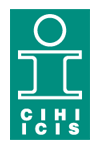 For the Canadian Institute for Health Information (CIHI), the name of the game is fast, useful insights. This independent, not-for-profit agency provides timely, accurate and comparable information about the country's healthcare system. Legislators, hospitals, industry watchdogs, professional associations, regulatory agencies, journalists and other participants rely on CIHI reports to inform health policies and decisions, support the effective delivery of health services and raise awareness among Canadians of the factors that contribute to good health.
Collecting data supplied by hospitals, regional health authorities, medical practitioners and governments, CIHI creates in-depth analytic reports that focus on healthcare services, health spending, health human resources and population health, among other topics. These analyses also help requestors better understand specific disease-state costs, utilization and populations most at risk as a drain on available healthcare dollars.
According to Bob Cote, CIHI's Manager of Analytical Systems, the institute's mandate – and capabilities – have evolved over the years. "Initially, we were essentially a raw data collector," he says. "We aggregated data feeds from hundreds of organizations across Canada and gave that information to the Ministry of Health in one large cut. Over the past seven or eight years, there's been a greater push to analyze the data in greater detail. Our clients want to know what the data truly means: What's happening? How much is being spent? What types of treatments are most common? – issues like that. Although the bulk of our funding comes from provincial and federal governments, we have other stakeholders from the healthcare industry and private sector, so it's essential that our analyses be viewed as factually grounded in hard data and not susceptible to spin or sway. Quite simply, to have credible analyses, you need credible tools." The use of such tools enables organizations to react in a more focused manner.
To uncover this layer of meaning in the data, CIHI turned to trusted SAS technology. CIHI had been a longtime user of SAS solutions. However, as the mandate for analysis grew – CIHI now has hundreds of expert analysts on staff – it became obvious that the greater demand would outstrip the dozen copies of the desktop software that CIHI licensed. "We decided to implement SAS on two servers in our Toronto and Ottawa locations and make SAS available to our epidemiologists, analysts, statisticians and other professional staff," Cote explains. 
"The government, in particular, was demanding to learn more about Canadian healthcare to make better decisions and measure the performance of our healthcare system. Our databases lend themselves to those kind of analyses. We can use this technology to clearly identify relationships between diagnosis and treatment procedures, wait times, diagnostic tests, how the dollars are being spent." It is critical that protocols for evidence-based medicine serve as benchmarks for this type of analysis, and this is not easily accomplished without an analytic platform capable of handling the vast array of data available.
According to Cote, the decision to increase CIHI's analytical efficiencies with SAS was not lengthy or difficult. "We did our due diligence and looked at alternative solutions, but SAS has credibility in the research community and is the de facto standard in my experience. If you're going to perform serious analysis, you need SAS. Plus, SAS is the technology that many of our people already knew. If we chose another solution, we would have had a lengthy training cycle to factor in. And it's easier to recruit people who know SAS."
The IT implementation process for SAS was straightforward, according to Cote. SAS consultants helped scope out the requirements, made recommendations for infrastructure, installed the server software and helped migrate existing users.  For the data behind the analysis, CIHI maintains 20 production Oracle databases that pull data from hundreds of sources – some of which house a few thousand records; others store tens of millions of rows. Those databases receive updates monthly, quarterly or annually, depending on the nature of the data. 
SAS Integration Technologies works with the Oracle databases to pre-position SAS data sets for advanced analysis within CIHI and external reporting to stakeholders. For example, a journalist can perform a simple query to determine health expenditures by province or transplants by organ nationwide.
Inside CIHI, expert analysts perform more in-depth analyses and create custom reports to respond to requests from any of the CIHI stakeholders. Many government decisions are based on these data, so CIHI receives numerous ad hoc requests that it must handle promptly. SAS helps the organization respond in a timely fashion.
"SAS is a very broad solution with a lot of components," Cote says. "It is well-suited to many of our analytical needs as an organization. It's a stable, mature product, too. We don't get calls about server crashes or functionality failures. As we continue to grow over the next few years, we expect to outgrow this implementation – and we're counting on SAS once again to help us plan for that growth."
Copyright © SAS Institute Inc. All Rights Reserved.