Laurentian Bank gets competitive through improved customer intimacy
Laurentian Bank, Canada's seventh largest bank, found that targeted campaigns are more successful marketing tools than mass mailings. Campaign response rates increased from single to double digits when the bank began using SAS® to target campaigns to its customer segments.
Customer Success Video

Check out this video to learn more about Laurentian Bank and its successes with SAS.
View Video
(Runtime: 3 mins., 55 secs.)
---
Customer Viewpoint
You have questions; our customers have answers. Check out this video Q&A.
Eric Lacombe
Senior Manager, Customer Insight Group
View Video
---
(Requires Windows Media Player 6.4.7 or higher or RealPlayer 6 or higher)
For Laurentian Bank it's all about customer service. "You don't want to be treated like a number when you go into a bank. You want to be served as a person," says Eric Lacombe, Senior Manager of the Customer Insight group at Laurentian Bank of Canada.
The same principle applies to everyone who works at Laurentian Bank, whether it's a group vice president, local bank director, marketing personnel, product representatives, or any of the bank's 3,400 employees - many of whom Lacombe and his group may work with to develop customer strategies or to conduct marketing campaigns.
"It's all about supplying the right information with the highest possible level of service," says Lacombe. "And to be efficient with the data, we can only work by having the right solutions in place - this is where SAS fits in."
According to Lacombe, the bank's efforts to develop a customer-oriented strategy received a huge lift when it chose to implement SAS Business Analytics to help the bank:
Access and manage through a massive amount of customer and marketing campaign data.
Report on and summarize all this data.
Perform a broad range of analysis and distribute the results across the enterprise.
The bank had been relying on simple spreadsheets to do much of its analysis, a method which was hit and miss. "You cannot create the right strategy by guessing what may or may not work," he says. "Only when you build and test a model, do you really discover things about your customer, and everything that we understand about our customer we can get from SAS."
The bank looked at a number of competitive offerings, but Lacombe cites his own longstanding experience with SAS and other employees' long association with the software as contributing to the Customer Intelligence group's decision to standardize on SAS.
Aside from familiarity with the software, Lacombe says certain requirements also had to be met. The first was being able to handle data input from a wide variety of sources, including a data warehouse, external data sources, spreadsheets, data sets, and credit card and risk assessment information from internal and third-party sources.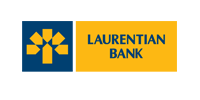 A second requirement was ease of use. SAS has a graphical user interface (GUI), so the work became much easier, he says. "You can do everything with SAS, whether you are an advanced programmer or a business user. You don't need to have technical expertise; you just need to know how to drag and drop. So it's really extendible to everybody now, and we have also found that less demand is being placed on the IT department to support information delivery."
The approach is paying off. Since Laurentian Bank began using SAS to target its campaigns to different customer segments, rather than using mass mailings, results have improved. And while difficult to quantify in dollar terms, Lacombe says response rates have increased substantially - from single to double digits. According to Lacombe, a large part of this success is because of the bank's ability to offer personalized, relevant products and services.
A typical scenario is a credit card offer that routinely gets mailed to customers and usually ends up being thrown away. If the bank can position that credit card offer so that it can be used to earn points toward the customer's frequent flyer program, the chances that the offer will be accepted become much greater. "It all comes back to the same point, because, once you understand the customer, you are able to handle marketing campaigns in a more efficient way."
According to Lacombe, Laurentian Bank gets its competitive edge from knowing its customer better. "By itself, data is nothing, but by analyzing it, data becomes knowledge," he says. "That is everything. It is about being able to do something with your data and putting it in context of a customer-centric strategy."
Copyright © SAS Institute Inc. All Rights Reserved.