SAS® helps blood flow at Canadian Blood Services
Customer Success Video
Check out this video to learn more about Canadian Blood Services and its successes with SAS.
View Video
(Runtime: 4 mins., 50 secs.)
---
Customer Viewpoint
You have questions; our customers have answers. Check out this video Q&A.
Tony Steed

Director of Market Knowledge and Donor Insights
View Video
---
(Requires Windows Media Player 6.4.7 or higher or RealPlayer 6 or higher)
A regular supply of voluntarily donated blood helps ensure safe access to this precious resource for medical emergencies, surgeries and treatments. With demand for blood growing at 2 percent year over year, Canadian Blood Services says it must continue to retain and grow its donor base to meet the increasing need. As a not-for-profit organisation, however, it has limited resources. With SAS® Business Analytics, Canadian Blood Services has become much more responsive to meet its collection targets, all within tight budgetary constraints.
Canadian Blood Services is responsible for managing the blood supply in Canada. The organisation collects more than 900,000 units of blood annually for processing into red cells, platelets and plasma for hundreds of thousands of Canadian patients. It also oversees the OneMatch Stem Cell and Marrow Network that secures donors for bone-marrow transplant patients.
Yet, when it comes to expanding its donor base, Canadian Blood Services faces challenges analogous to customer acquisition and retention in the private sector.
"We need to acquire new donors and retain the ones we have," says Tony Steed, Director of Market Knowledge and Donor Insight, the Canadian Blood Services' group responsible for understanding donor behaviour and the forces behind supply chain activity. "The key is giving them a great donation experience to keep them coming back, increasing the frequency of their donations over time and encouraging participation in our other programs."
Broad donor base, broad database
Canadian Blood Services has about half a million active donors in Canada; on average, they give blood twice a year. Blood is a perishable product with a shelf life of 42 days, so inventory turns over 60 to 90 times a year.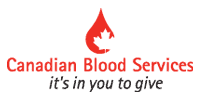 Canadian Blood Services operates 40 permanent sites and 19,000 mobile clinics at 2,000 locations across Canada each year. Collections are split almost evenly between permanent sites and mobile clinics operating at businesses, community centres, schools and churches.
With such large data sets dating back 10 years, the agency was looking for a solution that could tap into varied data sources and handle large volumes of transactional data.
"Increasingly, our mantra is 'if you can't measure it, don't do it'," says Steed. "SAS has played an important role in establishing this discipline, allowing us to measure the impact of each and every targeted campaign we execute, so we understand what we need to do more of and what we need to do better. That discipline wasn't very pervasive prior to acquiring SAS."
How SAS® helps
Canadian Blood Services has finite resources and needs to get the best return possible on each of its initiatives, so it turned to SAS to help explore, target and execute donor recruitment campaigns and evaluate their success.
It uses SAS to provide an integrated environment for data access, transformation, statistical analysis and reporting, and it streamlines data mining with SAS Enterprise Miner.
"We've been using SAS extensively to profile and understand our donor base," Steed says. "We're able to combine information from a variety of sources for analysis and segmentation, and we've created predictive models to help us understand who best to target for campaigns."
The organisation uses SAS to mine its base of active and lapsed donors, and to identify and select which donors to target for various print, e-mail or tele-recruitment campaigns. Steed's team tracks and evaluates the results and can drill into the data to understand the attributes of donors who responded to a particular campaign and see how well it performed compared to a control group.
"The beauty of SAS is that it's so integrated," says Steed. "We work with a number of different data sources and formats, and SAS handles them better than any of the competitive tools on the market."
One of Canadian Blood Services' main sources of data, for example, comes from a system called PROGESA, which tracks a donation from the time a donor goes to a clinic through to the production, testing and release of the unit of blood into inventory. PROGESA is a restrictive environment, but SAS allows the organisation to extract information and work with it outside of the application.
Fine-tuning marketing efforts
With SAS, Canadian Blood Services has gained valuable insights into its donor base. By understanding the behaviour of donors, Canadian Blood Services can hone in on which donors are most likely to lapse and which are most likely to respond favourably to a reminder. Thus, they proactively keep those donors engaged.
Canadian Blood Services piloted – and subsequently instituted – a direct-mail campaign that targeted donors identified as most likely to not show up for appointments. Those individuals received postcard reminders.
"By targeting the top four deciles in a pilot campaign, we improved the booked donor attendance rate of those contacted by 4 percentage points," Steed says. "That means we can book 4 percent fewer appointments to collect the same number of units of blood."
That strategy promotes efficient, productive and cost-savings processes.
"Because SAS easily integrates data on all of the communications that donors receive from various channels, it means we're able to communicate more intelligently with donors, and we can avoid pestering them with too many contacts," says Steed.
Maintaining strong frequency
As a result, Canadian Blood Services has maintained strong donation frequency and can respond proactively to meet its collection targets, which is attributable in part to the more disciplined approach toward incorporating analytics. In the long term, it's looking to grow its donor base by using SAS to improve the efficiency of its marketing and recruitment campaigns.
"We have a constant requirement to grow and engage our donor base, but because we're not-for-profit, we have to be especially efficient in how we allocate our marketing resources," says Steed. "SAS has given us the capability to fine-tune our approach within our strict budgetary constraints. Not only have we been able to meet our targets, but donor satisfaction is very high, and in benchmarks against other blood services organisations, we rank as one of the leaders."
SAS is helping Canadian Blood Services understand in greater detail the demand for specific blood products and supports continued efforts to tie donor recruitment directly to that demand. "SAS is now considered mission-critical for our analytics work, from targeting and recruiting donors to understanding supply chain performance and forecasting future demand," says Steed. "SAS is at the heart of all the targeted campaign work we do."

Copyright © SAS Institute Inc. All Rights Reserved.