Canada Post boosts revenue and response time with SAS®
An aging infrastructure was limiting Canada's postal agency with cookie-cutter reports on a mainframe that cost millions of dollars per year to maintain. By migrating to a new UNIX-based platform with an end-to-end suite of SAS analytical tools, they've been able to dramatically cut costs while increasing incremental revenue opportunities from customers – and positioning themselves for future strategic initiatives that will increase competitiveness in a changing market.
Canada Post delivers letters and packages to 31 million Canadians and 1 million businesses, and is a leader in electronic services such as epost, the world's first online post office, and PosteCS, a Web-based secure document and e-messaging platform. But it was limited by a legacy environment and siloed applications, so as Canada Post embarked on a strategy to modernize and gain valuable customer insights, it turned to SAS Analytics to do the job.
"We had a cookie-cutter solution, with fixed reports and limited capabilities," said Gabriel Toichoa, director of the business analytics and modeling (BAM) team with Canada Post. "It required manual processes, such as cutting and pasting information into reports, which led to errors. And it took more than 24 hours to get results."
In addition, it was spending $1 million a year running a home-grown application on the mainframe, called Service Performance Evaluation (SPE), which reports on analytics critical to meeting corporate targets. The aging infrastructure didn't have a development environment for Canada Post's team of analysts, yet they were responsible for managing and optimizing billions of points on the network. And their enterprisewide platform was based on Windows, which was limited in its ability to scale or use as a springboard for new applications.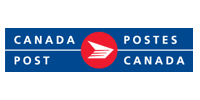 Canada Post was looking to leverage the capabilities of its entire BI suite by consolidating its mainframe and Windows environments onto one platform, along with the migration of SPE and legacy SAS applications to a UNIX platform. The idea was to create a unified platform for advanced analytics and BI, linking service performance information to the financial transactions of pricing data marts and other marts in the future.
After looking at its options, Canada Post chose to work with SAS, which offered a platform that could scale as it added other components over the next three to five years. SAS was also able to implement a unique installation and configuration of the SAS Enterprise BI Server, which involved multiple physical servers and virtualized environments, allowing Canada Post to support all ongoing new initiatives related to BI.
The project migrated obsolete, inefficient and unsupported mainframe-based service performance application programs to a state-of-the-art UNIX server-based environment that would take advantage of automated ETL, job scheduling and improved processing power. The solution is an end-to-end platform that includes Base SAS as a foundation, SAS® Enterprise Guide® for middle-tier analysis and SAS BI, including SAS Web Report Studio, SAS Information Map Studio and SAS OLAP Cube Studio.
Analysts can now integrate data from different silos to provide a 360-degree view of customers, operations and processes. "This allows for far more predictive analysis and far more correlations between various factors," said Manoj Rawat, Director of Service Performance at Canada Post. "We're moving from standard reporting to predictive modeling and global optimization of revenues and operations, where we incorporate scheduling, asset and infrastructure management."
This has cut processing time from 24 hours to less than two hours and reports are now updated on a weekly rather than monthly basis. It also helps Canada Post analyze the billions of points on the network and determine any weak points. And it supports other future analytics applications and strategic initiatives related to human resources and campaign management, including SAS Marketing Automation.
"It's a very powerful environment that provides staging, production and testing environments. With the help of SAS we were able to decommission the old Windows environment, bring in this new UNIX environment and provide access to more information than we ever had before," said Toichoa. "This helps squeeze out costs, increase response time to the end-user customer and improve competitiveness in the marketplace."

By moving off the mainframe, avoiding duplication of infrastructure and eliminating the cost of managing disparate servers, Canada Post has been able to significantly reduce millions in annual operating cost, while creating an environment that can scale to meet future needs, from pricing marts to marketing automation. The project itself was delivered on time and 8 percent under-budget. And with improved data quality and report delivery, Canada Post is now able to optimize revenue through customer acquisitions; so far, it has made excellent returns from analytical insights that were previously not accessible.
Canada Post used the SAS Enterprise Excellence Center extensively to come up with a proposed hardware architecture, which provided input into the final solution. "Doing this kind of platform change and migration would have been very difficult to do without SAS – they were almost part of the Canada Post arm," said Rawat. "There are plenty of standard reports out there, but when you have to ask difficult questions, SAS is the only one that provides a solution to answer those kinds of questions."
Copyright © SAS Institute Inc. All Rights Reserved.