Social innovation in the public sector
SAS execs Carl Farrell and Mikael Hagstrom on how governments around the world are using analytics to build a stronger future
Social innovation refers to new strategies, concepts, ideas and organizations that meet social needs of all kinds – from working conditions and education to community development and health. In this interview, Carl Farrell, Executive Vice President of SAS Americas, and Mikael Hagstrom, Executive Vice President of SAS Europe, Middle East, Africa and Asia Pacific, discuss the role of social innovation in the public sector.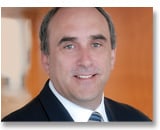 Carl Farrell,
Executive Vice President
SAS Americas
What major social issues are governments facing in the wake of
the economic downturn?  
Hagstrom: Overall, governments around the world are facing many similar issues. These include mounting program costs, aging populations, demands for improved infrastructures, pressure for government efficiency, transparency and the rebuilding of trust, increased demands for government services and an improved quality of life, and major reforms in education and health care – all coupled with falling tax revenues and shrinking budgets.
What are governments doing, for better or worse, to address these challenges?
Hagstrom: Government leaders are doing their best to predict future needs and trends, but as the pressure mounts, agencies, departments and ministries are responding to the volatility in different ways. Some countries are responding by halting programs or instituting cutbacks to alleviate anxiety, even if those actions negatively affect service levels or the country's competitiveness.

But some leaders and governments are using this period as an opportunity to build for a stronger future, and prepare to better support citizens whose needs will undoubtedly increase. These governments have started to capitalize on the digital economy and are using data to make decisions. It is my belief that analytics will open the door to the digital age. Analytics enables governments and organizations to increase their effectiveness, work more efficiently, and empower individuals and the organization.
Are there specific social issues and approaches that well developed economies like North America are still struggling with?
Farrell: In the US, as stimulus money wanes, most states face deficits in the billions of dollars. There is fear that will lead to extensive job losses and further damage the economy. Inevitably, social issues such as education reform, public assistance and health care could suffer.
Analytics and fact-based decision making must be leveraged to help governments reduce costs, streamline processes and ensure programs and budgets are benefiting citizens. A results- oriented approach to governing will be a priority for governments all around the world.
Can you each give examples of governments that are using analytics to address some of these issues?  
Hagstrom: In South Africa, the government is predicting national energy use and reducing tax fraud; in The Hague, they're reaching climate neutrality; in Denmark, they're slashing purchasing budgets; and in Sweden, they're improving patient safety and reducing health care costs.  And these are just a few examples of the amazing results we're seeing.
Farrell: In California, Los Angeles County uses SAS to fight child care benefits fraud. North Carolina expects to save $25 million by fighting Medicaid Eligibility fraud with analytics. North Carolina is also increasing the safety of its citizens through a criminal justice and law enforcement data system that has already led to several arrests and increased efficiencies. On the education front, many states and school districts are now using value-added assessment to measure the effectiveness of schools and districts on student performance.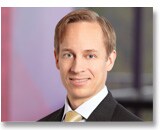 Mikael Hagstrom,
Executive Vice President
SAS EMEA
In Latin America, one goverment has reduced the tax return evaluation process from months to one week, and reliable tax refunds and a fair auditing process have improved citizen trust. In Canada, the Institute for Health Information uses SAS to create reports and analyses that help legislators gain a fuller understanding of key health care issues.
What opportunities and challenges do you foresee for government leaders as they tackle social innovation?
Hagstrom: Their challenge as leaders is to focus on being proactive, and to re-imagine current challenges as opportunities to build a better future. As we enter the digital age, with everybody carrying networked, mobile devices and organizations being inundated with data beyond their previously imagined capacities to store it, analytics will become the great enabler for social innovation 2.0 and government transformation.

 By social innovation 2.0, I mean an era where the use of analytics in government can provide individual, real-time dialogue with each and every citizen. It's about using analytics to drive true insight into the needs of citizens, with a focus on increasing efficiency without compromising effectiveness.
The ultimate goal is to meet citizen needs and expectations with less waste, reduced leakage and more efficiency. Closer interactions with citizens and a better understanding of citizen data can accomplish these goals while amplifying the voice of the citizen and making it easier for governments to capitalize on citizen ideas.
Farrell: Mikael's vision is spot on with what we see in the Americas. Transparency efforts have definitely amplified the voice of the citizen, to a deafening level. The flood of feedback is currently impossible for government to take in and respond, much less engage in real-time dialogue. This provides an opportunity to apply technologies that analyze structured and unstructured data from all sources, including mobile devices and the Internet. Text analytics, natural language processing, sentiment analysis and social network analysis can all offer insight with regard to many social and political issues.
It will be critical for government executives to have the right tools so that they can gain value from the information and drive social innovation. Government is far behind almost every other industry, and is fighting needless internal battles just playing catch-up. Information is power, and a key opportunity for the government sector will be to use its information more effectively. To do this, it will need technology that ensures information is being managed to its maximum potential.
What social innovations do you both predict – or hope to see?
Hagstrom: What if we could improve preventative health care measures and allow patients to stay out of hospitals longer with an improved quality of life? What if we could be more proactive with our supply and demand of energy on a micro level to allow for increased consumption while also reducing production? What if we could treat terrorist threats the same way we treat financial fraud and reduce airport screenings the same way we deny credit card transactions?
In these and many other areas of government, you can learn from the solutions that the private sector has already implemented using analytics. Individualized customer interactions in real time, supply chain optimization, risk management and preventative maintenance are all solutions that private companies have successfully deployed and governments can emulate through public-private partnerships and innovation.
Farrell: I think many of the great social innovations will be powered by data integration and analytics. So much can be accomplished just by breaking down walls between data holders. Governments can gain a holistic view of all the ways they touch a person – taxes, social services, public health, licensing, courts, etc. This will help agencies reduce fraud and redundant services, and improve overall efficiencies in serving citizens. 
There will be advanced bio-surveillance systems that integrate data from the environmental, animal and human clinics, and the food supply chain to rapidly detect emerging health threats and improve day-to-day situational awareness. 
Law enforcement, criminal justice agencies and fusion centers are sharing data as never before, leading to more arrests, exposure of criminal networks and a safer public. Obtaining the right information at the right time is not only helping to identify crime "hot spots" but even stopping a crime from having ever been committed.
Better-coordinated disaster relief, tailored individual medical treatment options and analysis of citizen sentiment to empower policy-making are all happening in some form and will be improved in the near future through data integration and analytics.
Any final thoughts on this topic?
Hagstrom: The most important thing is not only to capture information and knowledge about citizens but also to use it wisely and fairly to take action and make improvements in society. As the global economy evolves and opens the door to what might become a new digital economy, leaders must ensure that citizens remain safe, that the quality of life improves, that appropriate responses are planned for changing demographic challenges, and that resulting regulation is pragmatic and embracing while also eradicating deficits. Analytics can serve as the entry point for capitalizing on data that is already available. With these insights, government leaders can not only remove current performance deficits, but also transform the public sector and prepare local economies to be more competitive – and do that in an inclusive and transparent way that builds trust and faith in the future.
Farrell: Of all the industries SAS serves, the public sector is in the best position to use analytics to make real, positive change in peoples' lives. However, governments bear the greatest burden in functioning as responsible stewards of data. Thoughtful, forward-looking laws and regulations must be in place that not only consider today's data challenges, but also the ones that will exist five, 10 or 20 years hence. This sort of visioning is difficult to capture in legislation, but is essential to protecting citizen information, ensuring proper levels of privacy and earning the trust of the public. The easiest way to earn that trust is to have early successes – successes that not only lead to improvements in quality of life, but reduce deficits.