Moving from BI to advanced analytics
How to create the right data environment
Business intelligence provides companies with valuable historical information, keeping many organizations competitive during tough times. Purchasing departments, for example, use business intelligence (BI) to monitor, choose and negotiate with suppliers. Customer service departments use it to identify problems. Airlines use BI to monitor the status and performance of their fleets and personnel.
Though BI provides many advantages, it has limited ability to predict, forecast, and make inferences on unknown facts and relationships – for instance, predicting customer behavior, the probability of fraud, or suggesting the next best offer during an online transaction. For these reasons, most companies are enhancing their BI practices to include predictive analytics and data mining. This combines the best of strategic reporting and basic forecasting with additional operational intelligence and decision-making functions. By developing the capability to move from insight to action, leading businesses are combining historical and predictive analysis to determine what immediate actions to take.
A foundation for advanced analytics
In today's economic environment, "good enough" is no longer enough. For example, in fraud analysis, knowing what happened yesterday and stopping the same thing from happening tomorrow is only step one. With advanced analytics, organizations can now identify fraud before they write a check, refund money or settle a claim.  
This seems simple enough, but even companies with sound enterprise data management practices, processes and infrastructures that were built for traditional BI reporting cannot always handle the complex requirements and unpredictable workloads of operational analytics. The good news is that much of the work that establishes enterprise-class business intelligence – creating consistent data, rigorous systems governance, and sophisticated data integration and data quality – can serve as a sound foundation for advanced analytics.
However, the question often raised is how to use existing platforms and maintain predictable performance and governance without limiting the ability of analysts to explore, transform and develop data and models in an ad hoc fashion.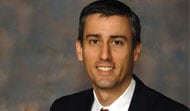 Bill Franks, Teradata
Setting up your analytics sandbox
No matter how you slice it, advanced analytics is different. The discipline requires a demand-driven, forward-looking, flexible, exploratory process. Any attempt to limit these dimensions will inhibit the effectiveness of the analyst.
The solution lies in today's best-in-class enterprise data warehouse (EDW) technologies, such as those offered by Teradata, that allow practitioners to establish virtual or physical analytic "sandboxes." These sandboxes comprise dedicated disk space and processing resources that allow analysts the freedom to do what they need. Regardless of data size or model complexity, adding sandbox capabilities to the corporate reference architecture gives IT the ability to provision part of the EDW for an individual line of business or analyst. This can be accomplished while still maintaining optimum, balanced and predictable performance for the rest of the enterprise.
Business requirements, not technology limitations, should determine how to set up a sandbox. Examples include analytics that are exploratory, cyclical or unpredictable in nature; have only a few power users with a narrow focus; or use models that are resource-intensive.
Whether implementing sandboxes within the production system or in a separate analytics development environment, the data used to feed them must be fresh and accurate, the systems supporting them must provide linear performance, and analysts must be able to explore at a granular level with minimal data duplication and movement. Most importantly, the sandbox must allow analysts to write and edit enterprisewide data (and incorporate outside data if necessary) to create accurate, representative data sets. SAS and Teradata have offerings to support all of these requirements.
SAS and Teradata: Advanced Analytics in Action
Companies all over the world are using SAS and Teradata solutions for advanced analytics – and enjoying rapid results, including
Commonwealth Bank of Australia – detects twice the level of check fraud and increased Internet banking fraud alerts by 60 percent.

Cabela's – specialty retailer personalizes offers, schedules promotions, selects new store locations and more, resulting in double-digit growth.

Hellenic Bank – analyzes risk across multiple business processes and reduced analysis time from four days to two hours.
Avoiding analytic pitfalls
Take the example of a supermarket chain. For marketing analysts to optimize customer profitability or create the best sales promotional calendar, they need query-based data mining and exception analysis as well as advanced statistical modeling. Absence of thorough analysis can lead to inconsistent conclusions or even operational decisions that are just plain wrong. Data must be granular and cross a number of subject areas: inventory, financial, customer, regional demographics, etc.
Another reason for creating an analytical sandbox is to avoid advanced analytics in a vacuum. Many organizations deploy expensive analytics data marts based on silos of data focused on an individual department or line of business. Yet, despite the investments, some companies can't answer the simplest questions, such as "Which of our most valuable customers are likely to churn?" or "Which vendors provide the best price and assortment but do not drive profitability across their category?" That's because they're stuck working with limited or out-of-date information from the EDW. Let's look at the problems this causes.
Casinos want to identify their best customers and reward them. One casino company decided it needed a 360-degree view of its customers' spending and behavioral patterns across all properties and outlets. Achieving this prior to implementing a Teradata EDW was costly and time-consuming. SAS analysts spent more time gathering and moving the data from different properties than modeling it. The company consolidated the information in one EDW and gave access to its analysts to model the data in a separate sandbox. The result: The gaming company drove loyalty and wallet share up from 35 percent to 43 percent. In addition, the company can now identify gamers with the attributes to be particularly profitable customers
and reward them the minute they walk in the door.
When analysis is done in isolation, it can lead to mistakes that drive customers away. Take the example of a hotel chain that uses marketing automation to identify customers who would respond to promotion offers. The marketing campaigns succeed in driving booking calls to the reservation desk. However, the marketing department doesn't coordinate its data with the conventions division. If the promotional offers coincide with a convention weekend when several of the properties are booked, the reservations agents must then "walk" customers to competitive properties.
It's possible the convention information would have been available to the marketing department if the company was using an EDW platform. But without the complete and up-to-date view of all subject areas associated with the models, a sound analytic conclusion suggested an incorrect business action. Unfortunately, in this case the insight was not synchronized with the appropriate action. Thus a great idea led to pushing customers away.
Having immediate access to the right data, in the right format, is no longer a goal – it's an imperative. Development of a Teradata EDW that drives a best-in-class business intelligence strategy is a big step in the right direction. Combining it with real-time operational business analytics from SAS is a huge advantage that will help any organization succeed.
Bios: 
Scott VanValkenburgh is the Director of Technology Alliances at SAS. 
Bill Franks is Teradata Chief Analytic Officer, Global SAS Program.
A version of this article appeared in InfoManagement Direct, Sept. 23, 2010.