9 great ideas to steal
'Good artists copy. Great artists steal.' See which of these blockbuster ideas you can put to work at your company.
Size up your customers
At fashion-forward retailer The Wet Seal, having the right size in stock is critical because their inventory turns over two to three times faster than traditional retailers. Using SAS, Wet Seal knows which stores attract a lot of size 10s and which stores' clientele favor size 4s. Result: Fewer empty shelves, fewer markdowns, better margins and happier customers.


Automate your marketing
Using an integrated solution for predictive modeling, marketing automation and digital marketing, Elion, Estonia's largest telco, grew average revenue per customer by 9 percent and reduced churn by 10 percent – while slashing its marketing budget by 40 percent.


Optimize logistics for better margins
To counter rising transportation and fuel costs related to cement production and sales in India, Jaypee Group uses SAS to determine the best mode and route for shipping products. "The net ROI is huge – it's automated decision making in real time,'' says Jaypee CFO R.B. Singh.


Put purchases under the microscope
The Skanderborg District Council in Denmark used analytics to discover that employees were buying ink cartridges and toner from 25 different suppliers. More importantly, it used that information to consolidate its procurement spending, reducing its overall bill by 13 percent or US$11 million.


Right product, right place, right time, right cost
With predictive analytics, direct-selling giant Amway China has cut stock levels, balanced product distribution and boosted customer satisfaction to 97 percent. Replenishment time from logistics center to retail outlets has dropped 20 percent.


Predict problems before they become losses
Which customers are likely to default? Bank Islam wanted to know the answer before loans went sour. With SAS Credit Risk Management, the bank is spotting potential problems before they turn into losses, pricing products and services more competitively, improving the asset base, and producing regulatory and management reports quickly.


Get your data on demand
Medical supply distributor McKesson has increased productivity and creativity by using SAS OnDemand to manage its data. Now analysts can quickly advise the business on critical topics like customer loyalty instead of spending time on tedious data preparation.


Examine social networks to stamp out fraud
Fraud among daycare providers and welfare recipients who enrolled children in nonexistent day care centers cost Los Angeles County millions a year. In a pilot program, the county used analytics to successfully identify fraudulent activity by looking at applicants' social networks to spot patterns of fraud and collusion. Expected ROI: $7 million.


Analyze in hours, not days
By analyzing sales patterns from more than 50 million records, CJ Internet decides what types of games to offer its subscriber base. Using SAS, the company can now analyze data in one hour (versus three days) and can stay competitive in the rapidly evolving online gaming world.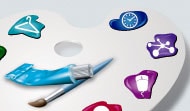 This story appears in the Second Quarter 2011 issue of