Listen up
Top 10 lessons from The Premier Business Leadership Series
They met in Berlin, Hong Kong and Las Vegas, a virtual "Who's Who" list of business, technology and government leaders: the first female US Secretary of State; the Chief Economist for the Australian Trade Commission; the Chief Advisor for the China Banking Regulatory Commission; the world's foremost social media experts; celebrated CEOs, chairmen, best-selling authors and more – all to share vital information and lessons learned from centuries of collective business experience. 
If you weren't able to attend in person, you can still see presentations and interviews online (see links in the Read More section). In the meantime, here are 10 gems worth repeating:
Engaging consumers via social media is key. Look to the leaders and learn from them. Starbucks engages its customers to learn what works and doesn't work in its stores. Wet Seal uses mobile applications to engage the teen market.


Build your social media strategy around three types of activity: listen, connect and publish. "Listen using social media scanning tools; connect by commenting on blogs and participating in conversations; publish useful, informative and responsive content," Chris Brogan told Las Vegas attendees.


There's a strong correlation between the use of analytics and better business performance. "Even with the right information, it is still possible to make bad decisions. But with poor or no information, you're relying on intuition and luck, and the chances of making a bad decision go up significantly," best-selling author Tom Davenport told attendees in Berlin.


Market share is the name of the game. And if you want to get market share, you have to raise productivity. "Businesses need to use their cash to improve technology and buy software to raise productivity," said economist Sung Won Sohn in Las Vegas.


Question what you're doing and why you're doing it. A retail CEO in Hong Kong shared his company's philosophy: "There's no one thing we can do that would sink the ship. 'Provocative' is our new buzzword, and we're questioning everything. We no longer assume the way it's always been done is the way we should be doing it."


To make the transition to an analytic company, start with one line of business. Marketing is a great place to begin. Use data to determine which customers to include in your next campaign. "Move forward one department at a time. Pick areas that can show immediate results, promote the results and build momentum in the organization," said SAS CEO Jim Goodnight speaking to attendees in Las Vegas.


Three tips for doing more with less in IT: Rationalize and standardize; empower employees; and empower users. One CIO shared with audiences in Hong Kong how his organization standardized on SAS for business intelligence, allowing IT to "outsource" reporting to employees and users. This in turn has allowed IT to focus on high-level analytics.


Analyze early, analyze often. You have more information about your business than ever before; use it to outthink your rivals. Travel website Expedia told Las Vegas attendees how they use "up to the minute analysis" to optimize the way customers' search results are sorted. The result? Increased bookings.


Avoid using technology for its own sake. Instead, always develop products that solve real customer problems. "This was why so many of the dot-com companies failed," observed one CEO attending in Berlin. "There must be a customer base. Products must solve real problems."


Continue to learn and network. Attend conferences where you can meet other leaders, learn from them, their other organizations and other industries. Ask yourself: What are they doing today that we could be doing tomorrow?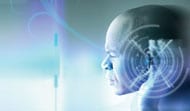 Read More
Visit The Series 2011 website
View video, photos and more from The Series 2010
This story appears in the Second Quarter 2011 issue of